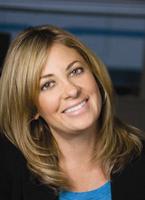 The Circle Game
January 2, 2013
I have to admit it is a bit surreal to return 20 years later to the industry where I kick-started my editorial career - home furnishings - a business that I have always had a passion and curiosity about, and one that has always had a special place in my heart.
I stepped into the role of furniture editor for Fairchild Publications' HFD (Home Furnishings Daily) and as a contributor to High Points magazine back in the early '90s, writing about everything from mattresses and metal beds to RTA desks and PVC chairs. I went to all the markets from High Point (eating hush puppies with Bob Timberlake) to San Francisco (finding and then befriending the godfather of the futon) to Dallas to Atlanta. Each market had its own unique charm, but one of my all-time favorites was Tupelo. Maybe it's because it's the birthplace of Elvis. On my first trip there a furniture manufacturer had one of his employees drive me out to visit the shotgun shack where the legend lived during his childhood.
And, I was frequently sent to the Second City to cover the casual furniture beat which included treks to McCormick Place for The Hardware Show and, of course, the industry's annual event each September at The Merchandise Mart.
After I left the home furnishings industry, I delved deep into technology writing for This Week In Consumer Electronics (TWICE) which was then a sister publication to Furniture/Today back when both publications were owned first by Cahners and then by Reed Elsevier. I was then a senior editor at Hachette Filipacchi Media writing about lifestyle, entertainment and technology for Premiere, Home, Ty Pennington at Home and Sound & Vision.
While consumer electronics and casual furniture may seem worlds apart, having written about both, I can assure you that there is a science to everything whether it's a TV or table, a radar detector or recliner, an app or an umbrella. Everything has some kind of tech to make it tick.
More recently, I had the exciting opportunity to serve as the Resident Lifestyle Expert for Pride Family Brands, which offered me a chance to get back to the casual outdoor furniture industry and work with some of the brightest pros in the business. I attended the Apollo Awards at The Field Museum in 2011 as a guest of Pride and was awed at the incredible elegance of the event and the dynamic leaders in the room. I don't mind telling you that I had tears in my eyes when Robert D. Vanderminden Sr. of Telescope Casual Furniture accepted his Lifetime Achievement Award.
It is with this knowledge, experience and passion that I come full circle to work at Sandow with those whom I have known for many, many years - Kevin Castellani, Connie Lineberry, Norman Hamilton and Ray Allegrezza -- folks that are family. And it's great to be back.
My focus here will be on products - the how, the why and the who - sharing the excitement of the people who make all of it happen. Got something new? Tell me. I want to know everything about it.
In closing, I am most excited about the opportunity to meet many of you at our upcoming conference next month. Outer Spaces: Expanding the Universe for the Outdoor Room could not be more timely. There will be a full agenda from the keynote address from motivational speaker/resultant Neil Dempster to panels that will prep you on the latest in digital, social and mobile media. You will also hear from the next generation of leaders who will shape the industry's future.
But there also will be time to golf, mingle and network. As Plato wisely said, "You can discover more about a person in an hour of play than in a year of conversation."
If you haven't scheduled it yet, please put it on your calendar now. The Westin La Paloma Resort & Spa in Tucson, Ariz., is the venue and is located in the Santa Catalina Mountains. You will be inspired by the view alone. To learn more, visit casualliving.com/con2013. I look forward to seeing you, hearing from you and being part of the casual outdoor industry once again.