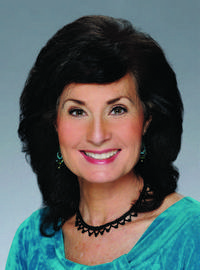 Dare to go for the green
January 2, 2013
Great leaders don't tell you what to do; they show you how it's done. This message on Facebook accompanied a photo of a rooster crossing a stream on a log with a group of hens watching as they lined up and waited on the edge of a riverbank.
The image reminded me of an article I wrote for this issue. I asked people whose companies recently won Manufacturer Leadership awards to respond to a few questions about what the recognition from retail customers means to their businesses and what they are doing that makes their business outstanding.
One particular answer remains top of mind. Eric Parsons, president of Gloster Furniture, told me, "It's much harder to be a leader in business than it is to be a follower, for as a follower you always know exactly where you need to be to be the leader (you set your sights on the leader). As a leader, you must have the confidence and ability to stay out front ..."
Some of the leaders in the barbecue part of our industry say the movement toward year-round grilling is giving them incentives to keep grill products and accessories on specialty retail floors. High-temperature grill technology combines with having fire pits, outdoor fireplaces and other patio heater products to make grilling less seasonal even in cold climates.
About the same time consumer confidence began to perk up last fall, we started seeing the return of strong colors paired with neutrals in furnishings and fabrics. New products, set to appear this month at the winter markets, also are reflecting bold colors and patterns.
Everyone in our industry knows that green has been a top choice for outdoor fabrics, along with other earth tones in browns and neutrals, for quite a few years, although the shade may have appeared earlier as a soft sage or an eye-popping lime. You probably have heard by now that Pantone named Emerald 17-5641 as its Color of the Year for 2013.
"Green is the most abundant hue in nature - the human eye sees more green than any other color in the spectrum," Leatrice Eiseman, executive director of the Pantone Color Institute, said in a Pantone statement. "Symbolically, Emerald brings a sense of clarity, renewal and rejuvenation, which is so important in today's complex world."
The start of a new year is traditionally a time people think about renewal and rejuvenation, which are vital to every business and organization. As we move through the winter months and toward the 2013 outdoor season, we can expect to see and hear more about the prevalence of green, which has been steadily rising for several seasons, especially in the fashion and couture markets.
"Emerald, a vivid, verdant green, enhances our sense of well-being further by inspiring insight, as well as promoting balance and harmony," according to Pantone.
I'm sure I didn't think about promoting harmony when my husband and I selected emeralds to go with the diamonds in my wedding band a little over 20 years ago. We just like the strong color and it did bring a sense of long-lasting peace.
While splashes of this jewel-like hue will be appearing in indoor home furnishings, you can bet it is also making its mark in the outdoor furnishings world.
Here's hoping your businesses will have the confidence and ability to be a leader in your market and that green will enhance your profits in the year ahead.