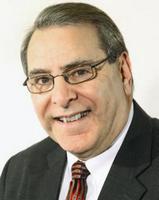 Adapt to capitalize as millennials bring changes
January 2, 2013
Having just wrapped up hosting our 16th annual Furniture/Today Leadership Conference, I thought it would be a good time to share some of the key conference takeaways that you hopefully can apply to your business in 2013.
The Millennials are here. They mean business, but not business as usual.
The Millennials are people between 12 and 31 years old. They are 79 million strong and, while they represent about $170 billion in purchasing power, they are not big fans of traditional stores.
For them, buying is an experience as much as a necessity. If you want to make them your customers, you need to reach them via their preferred communication tool - their smartphones.
Spend time (and money) to find out what your customers want.
One of our speakers is the chairman of Planet Honda, the nation's most successful Honda dealership. He invested in focus groups to learn what consumers wanted from a car dealership.
Consumers made it clear that they wanted car dealerships to stop playing games, to value their time, to minimize their risk in the buying process and to make the shopping experience fun.
Once armed with that direction, he made that happen and today not only sells more Honda cars than any other dealership - he has the highest ticket per car of any Honda dealership in the country.
Be mindful that there is a steady stream of new (non-traditional) retailers looking to sell furniture and eat your lunch.

During the conference, one Top 100 retailer pointed out that Walgreen's is now selling recliners, beds and other home furnishings.
We also had presentations from retailers who started out selling white goods and appliances but have now added full-line furniture departments as a way to fatten margins.
Always look for new opportunities to present new solutions. One of our many retail presentations was from Doug Wolf, owner of Top 100 Wolf Furniture.
In his case, Wolf realized that his customer's inability to get rid of their old furniture was preventing him from selling them new furniture. To solve the problem, he launched Allegheny Furniture Consignment; a 30,000-sq.-ft. store that was stocked primarily with his customer's used furniture.
Be willing to tune-in to new advertising paths.
During our event, lots of retailers talked about the success they are having by advertising on Pandora radio, an online radio station that allows listeners to customize the music they want to hear.
Retailers said that in addition to being a very cost-effective tool, it also helped them target specific types of consumers, including younger listeners.
There were many more great ideas, but I am out of space. Why not plan to attend our upcoming Casual Living conference next month in Tucson, Ariz. Then, you can share your list of great takeaways with me!