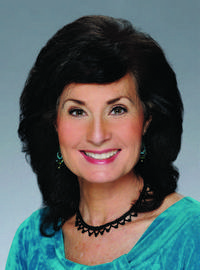 Making green progress
November 1, 2012
Kermit the Frog's famous refrain, "It isn't easy being green," is still repeated by plenty of outdoor leisure businesses marketing products with environmental benefits. They are finding that following the Federal Trade Commission's Green Guidelines may not be as simple as it first appears.
Last month, the FTC updated its Green Guides to offer more clarity to sellers of packaged goods stamped with the likes of "biodegradable," "recyclable" or "recycled content." But the latest guidelines left out other common green terms that are in widespread use, such as "sustainable," "natural" and "organic." The purpose of these guides is to help consumers judge the exact meanings of those terms in order to make informed purchasing decisions.
Such descriptions accompany several outdoor furnishings, accessories and fabrics featured in this issue. We've also included Robert Simeone's column detailing the challenges of sustainable forestry management. As a co-founder of the Forest Stewardship Council and a forester with 35 years of experience, Simeone explains the key strategy of allowing local people to benefit directly from sustainable forest practices, providing incentives for them to protect rather than plunder the natural forests around their homes.
Interior designers were among the first in the home furnishings industry to recognize the value of sustainable practices and products. Many manufacturers and retailers also have found a gold lining in developing and selling "green" products to consumers. According to the designers, nearly half of their clients now are asking for eco-friendly products.

An overwhelming majority of the designers said outdoor lighting ranks first on the must-haves list for clients' outdoor spaces. Grills and professional landscaping tied for second-place while outdoor dining sets and lounge chairs also ranked high among designers who extend their services outdoors.
It's also no surprise that the concept of comfort appears frequently through the designers' comments. For more about the top trends, look for the full results of Casual Living's Designer Survey in our November issue.
Although our research continues to be exclusive, great design is becoming more democratized. There's a new mass expectation of good design: that products and services will be well thought through, elegant and more enjoyable to use. Designer Blanche Garcia told me it was difficult for her to break through the glass barrier as a young woman working toward her goal of helping clients create homes and hotels that fit their personal lifestyles or market specifics. She had to learn the art of networking the hard way and now reaches out to mentor other young people.
Garcia, who identifies her design style as "green glam" and loves to enhance traditional eco-friendly materials with touches of glamour and luxury, said she thinks once the overall industry (manufacturers, designers and retailers) realizes we are all in this effort together, it will be easier to take that next leap ahead.
Of course, many of you have been hopping along to get on the right side of the movement to become greener on behalf of consumers around the nation, if not the world. For those who remember Kermit, you know those small hops have come a long way over the past few years. It may not be fast, but it's really not such bad progress when you consider we're following the advice of a character that dates a pig and eats flies.
Here's hoping your eco-friendly efforts fit the FTC's new marketing guidelines and also will put more "green" into your company's bank account.