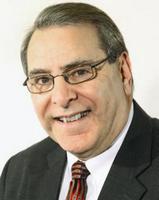 Key drivers for navigating business
November 1, 2012
Right before market, the edit and research teams here at Furniture/Today produce a report that we call "10 Things to Know During Market."
The goal of the report is to identify key drivers likely to impact the entire home furnishings landscape for the near term.
With that in mind, I thought it might be useful to list some of the key drivers that made the list this time.
Small Business Lending
According to the National Small Business Association's 2012 Small Business Mid-Year Economic Report, 66% of small business owners said they are able to obtain financing for their businesses. That represents a slight increase from the same time last year, when some 64% of small business owners reported being able to get financing.
China and imports
For the six months ended June 2012, the U.S. imported $5.7 billion of furniture from China. That represented a 9% increase from the same time last year.
And while China remains the primary source of imported furniture, manufacturing in that country is cooling off as a result of a sluggish global economy and from an increase in regulatory costs by the Chinese government.
There has also been a recent shift to try and keep costs down by moving factories further inland, as it is becoming increasingly expensive to conduct business in and around coastal cities.
Also on the radar screen of many businesses in China is the impending transfer of government control set for later this year and early 2013.
Made in the USA
The steadily growing popularity of Made in the USA was on the list last time and is back again. In a recent survey conducted by Furniture/Today and HGTV, 62% of consumers told us that buying domestically produced master bedroom furniture and stationary upholstery was either important or very important.
Manufacturers and retailers are showing increased interest in promoting furniture made domestically. At the most recent High Point Market, more than 40 exhibitors - including 17 new ones - showed domestically made furniture in a special Made in America Pavilion.
Housing
It is getting better! Existing home sales in August jumped 10% over the same time last year, according to the National Association of Realtors. New housing starts fared even better and shot up some 29% in August.
Another positive sign, observers agree, is the decline in foreclosures across the country. In July, for example, there were 58,000 completed foreclosures, a 15% dip from the same time last year.
Employment
In September, the unemployment level finally dipped below 8% for the first time in more than 40 months.
The Middle Class
The dwindling size of the middle class has been an increasingly hot topic of conversation. According to the most recent study by the Pew Research Center, the middle class is shrinking and so is the amount of income this group has.
Online shopping
Don't overlook the opportunities to sell online! The online channel continues to grow for furniture and bedding. In 2011, for example, online furniture and bedding sales grew by 5.8%, hitting $6.8 billion.
Worth noting is the fact that online shopping is being utilized by all age groups. A real eye-opener, at least to me, is the fact that 18% of consumers say they feel comfortable buying a sofa without sitting on it first!