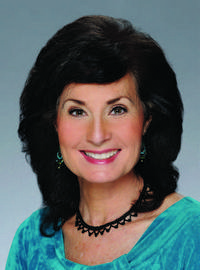 Closet cleaning
October 11, 2012
As the crisp cool days of autumn replace the sticky record-hot summer, it's time to clean out closets to make room for winter weather clothes and shoes.
If you're like me, you have accumulated way too much stuff over the years that you hang onto because it's emotionally connected to wonderful memories. It still fits and it's only slightly faded. It's difficult to face the truth that I haven't worn that shirt or outfit in quite a while, and to get serious about making more space for the clothes I want to wear or buy now.
With all those clothes crowded into closets and dressers, it's hard to justify shopping for up-to-date fashions. Yet, setting aside time to tackle the task can feel intimidating. I usually start by switching out shorts, swimsuits and other obvious summer apparel to make room for sweaters and jackets. The hard part is trying on outfits to make sure they look as good as I want them to and that I will still wear that style.
You've probably seen the statistic that people wear only about 20% of all the clothes we own. That percentage may be higher for those of us who live in parts of the country with distinctive seasons because fall and winter require warmer clothing while spring and summer allow cooler and lighter clothes. Still, I know I don't wear all of my summer or winter wardrobes.
Last month, I bought an under-the-bed storage system, where I put sandals and flip flops. I had too many summer shoes to fit so I deleted two or three old pairs. As a result, my closet floor had more space for warmer shoes and boots. At the same time, I also got rid of a few pairs of shorts that I hadn't worn all summer. I followed the advice of dividing clothes into piles to keep, to store for later consideration or to give away immediately.
Each changing season offers another opportunity to cull our closets.
In the same way, retailers should cull their stores. Is that something your location does routinely?
If you're switching your displays to feature off-season merchandise, it's a good time to take an objective view of your store. Imagine you are a consumer entering for the first time and look at it through fresh eyes.
When is the last time you examined the products taking up square footage in your stores and eliminated the ones your customers aren't buying? It's sometimes tough to make those hard decisions to get rid of the lines that aren't moving out on their own, but you probably know which ones they are. They may have been good a few years ago, but they are not selling now.
During the Casual Market last month, I talked with a manufacturer who has spent a lot of time this year visiting dealers. He said he could identify non-performing groups as he walked through stores. When one dealer asked him to point them out, his instincts were confirmed. The dealer said he had thought about culling three non-selling groups but had not acted on those thoughts because of his store's long-time relationship with the vendors.
A retailer at the market told me she wished she could start over to create a fresh look, similar to what Karen Galindo is doing by liquidating her inventory at Greenhouse Mall, but that her store's brand is too successful to close the store for even a short time to change the merchandise mix.
Even if you can't clear the floor and start over, it's time to eliminate collections that crowd your store without bringing in profits. Don't keep those lines that didn't sell on your floor, when you could be featuring a best-selling group that will attract more customers. And don't waste more money in the cost of storage.
After culling poor-performing products, your floor space will appear more inviting as shoppers enter the store. They will have more room to move around for a closer look without feeling crowded or overwhelmed. The store benefits from better merchandising and has more room for new lines.
Customers will gravitate toward the collections you know you will sell, just as my closet will have the clothes I know I will wear - with fewer wrinkles and more incentive to shop.