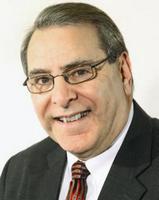 Globalization - Furniture sector's best and worst
September 10, 2012
The other day, a retailer challenged me to describe the best thing -- and the worst thing -- that has happened to the furniture sector.
And to make it even more interesting, she said I had to answer using only one word.
After giving it some thought, here's what I told her: "Globalization."
And the more I think about it, the more I think it was the proper answer.
Broad stroke, globalization helps create dialogues between people in different countries, companies and governments, which in my opinion, is a good thing. Drilling down to more specifics, there are numerous upsides of globalization for suppliers, retailers and of course, consumers. Perhaps the most obvious is the access globalization affords suppliers and retailers in terms of sourcing options.
Consumers, meanwhile, also have the ability to access products from around the world. This wider panacea of what's available worldwide can also spike demand for goods, which in turn bumps up production and helps create new jobs.
Globalization also throws open the door to the sharing of new technologies.
And from an altruistic perspective, sharing information about different cultures not only increases our understanding of lifestyles that may differ from ours, but can also create a demand for products that we were not familiar with.
Another benefit of this cultural cross-pollination is that we come across new things that we like and often incorporate into our own culture.
However, when you flip the coin, there are plenty of things that can be problematic.
For our industry, one of those issues, outsourcing, has got to be right at the top of the list. According to the U.S. Bureau of Labor Statistics, there were 36.8 fewer domestic furniture employees in 2011 than in 2000.
And as any domestic manufacturer of bedroom furniture will tell you, globalization can open the door for dumping of goods.
Another downside of globalization is that it has the potential to have the economy of one country suddenly become very dependent on the economy of another.
Without a doubt, globalization is a two-edged sword. Whether you use it to cut into new territories or allow it to cut into your business is literally up to you.
As a believer that turnabout is fair play, I asked my retail buddy to define globalization as it impacts her business. And being a sport, I didn't limit her to one word.
Here's what she told me: "Source globally, sell locally."
What's your definition?