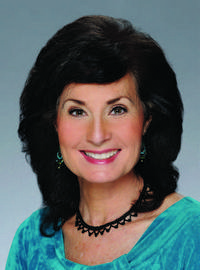 Embrace change that's right on time
June 1, 2012
No matter how great an original idea might be, it takes the correct timing and the right kind of leaders to develop it.
The timing was right in the 1970s for Don Flanders and his son Dudley, who built Lloyd/Flanders into the largest U.S. manufacturer of wicker furniture and one of the casual furniture industry's most prominent brands. The casual industry lost one of its well-loved icons with the recent death of Don Flanders, a recipient of the industry's Lifetime Achievement Award who also won recognition as an Industry Fellow by the American Furniture Hall of Fame.
In a similar game-changing way, the timing was in synch for Dick Clark, the American Bandstand host and TV personality who brought rock 'n' roll into the mainstream. Clark's influence introducing musical artists began in the 1950s and moved through three decades as he brought not only rock, but R&B, disco and punk into the homes of music lovers in my generation. After his 1989 retirement from Bandstand, Clark built a media empire that included producing the American Music Awards, the Academy of Country Music Awards and New Year's Rockin' Eve. The musical appreciation he started remains despite his death, only days after Don Flanders' passing.
Last month, long-time casual furnishings retailer Marvin Burstein retired from HOM Furniture. He recalled tough times facing competition from department stores and in selling consumers on furnishing their outdoor areas when he first joined Seasonal Concepts in 1969. He told me outdoor home furnishings were "always something that people never really needed and they were buying for fun occasions, so that part of it made it enjoyable. They still seem to be excited about the outdoors."
Burstein was able to see how the casual industry grew and developed during his more than 40-year career. Even though he won't be walking the aisles at Chicago's Merchandise Mart during next month's ICFA Preview Show, his fun-loving spirit remains within the casual industry.
Change is inevitable and must be embraced with determination, optimism and the knowledge that life and businesses change, retiring Crate & Barrel President and CEO Barbara Turf said. She advised her successors to balance the company's physical stores with its online stores and catalogs while she acknowledged the shift is difficult. She suggested that her predecessors need to monitor technology in regard to how their customers shop, including online coupons, mobile coupons and comparison shopping sites. They should nurture a diverse portfolio of manufacturers from around the world and within the United States, she said. And they also must cater to the younger consumer.
Consider how Facebook captured attention, starting with the younger generation, and branched in other online directions since its launch in 2004. The world watched last month as Facebook founder and CEO Mark Zuckerberg turned 28 and took the definitive social network's stock public. Because the stock market had declined during the prior week, some analysts questioned whether that timing was off to begin selling stock for Facebook, which was thought to be worth nearly $100 billion.
About the same time, I received a message regarding Kodak Gallery transitioning accounts and images to public company Shutterfly. One thought that stuck with me was this: "Although businesses shift and change, memories last forever."