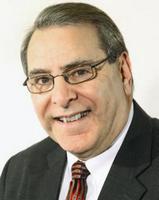 Shifting paradigms
June 1, 2012
I recently got back from hosting Furniture/Today's Second Annual Logistics Conference.

We opted to title it Logistics 2.0 - Solving The Supply Chain Puzzle, because today's supply chain has not only become a puzzle - it has become a puzzle with pieces that seem to keep changing size, shape and dimension.
But thanks to the expertise of two dozen logistics experts from retail, ocean freight, trucking and the supply side of the business, we made some serious inroads in putting the pieces together.

If you would like to read snapshots of each of the six panels we hosted during the event, you can visit the Furniture/Today website at www.furnituretoday.com and read them online.

One of the issues that came to light during the event was the trend toward reshoring and nearsourcing, both terms that describe a movement toward production either returning to the states or being established near U.S. soil, such as in Mexico or Costa Rica.

It's easy to see why this topic was of interest to our logistics attendees. Clearly, it impacts the current supply chain from the standpoint of ocean freight, trucking, pricing and delivery times.

So to my mind, a key consideration is whether this shift is a temporary blip or the beginning of a long-term major paradigm shift.

Of late, there certainly has been evidence that this could be more than a blip. During the recent High Point Market, Furniture/Today broke the story detailing an $80 million project on behalf of Ashley Furniture that will result in the home furnishings giant eventually adding some 3 million square feet of domestic production that will produce both case goods and upholstery here in North Carolina.

Typically, much like the brokerage house E.F. Hutton, when Ashley "speaks", the industry listens. With this latest $80 investment in more domestic production, Ashley has put its money where its mouth is ... and the industry is listening.

Another industry giant, Sauder Woodworking, which has always made goods in Archbold, Ohio, is moving some production back to the states, and let's not forget former Cochrane Furniture president Bruce Cochrane, who in 2011 started Lincolnton Furniture, a North Carolina-based company that is now producing solid wood bedroom and dining room furniture.