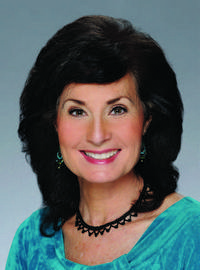 How's the weather?
May 1, 2012
Unseasonably warm weather combined with an earlier Easter holiday to encourage many U.S. shoppers to consider their outdoor areas sooner than usual this spring.
The warming trend contributed to a solid sales growth pattern, the National Retail Association reported last month. Consumers were holding their own against rising gas prices and other economic concerns, according to Matthew Shay, NRF president and CEO. "Consumers have demonstrated the desire and ability to spend on discretionary items, further helping to spur economic and retail sales growth in the first quarter of 2012," Shay said.
To prevent undue optimism, NRF Chief Economist Jack Kleinhenz added a gray cloud to the mostly sunny report. "We expect to see gains through the all-important summer months, but job and weak income growth coupled with stubbornly high gas costs will continue to force consumers to make price-sensitive choices," he said.
The early start presented a challenge for timing the plants for sale at Gethsemane Garden Center, which got its start in downtown Chicago by selling Christmas trees and pumpkins. To extend sales into other seasons, owner Regas Chefas had the foresight nearly 40 years ago to branch out by adding the sales of locally grown plants and seeds.
Seven years ago, Chefas and his wife Kathleen added outdoor furniture to their product mix. That category began with the seeds of bistro tables, chairs and umbrellas but soon spread to require larger tents to cover expanded product lines during the spring and summer season. This year, home furnishings are displayed in vignettes under a series of pergolas built to provide more coverage.

The independent garden center is responding to the trends homebuilders continue to report about outdoor living, which remains one of residential construction's fastest-growing segments. More homeowners are choosing to build outdoor rooms as they look to extend living and entertainment spaces without greatly impacting budgets. This trend is supported by the growing popularity of covered patios and decks, fire pits and patio heaters and other outdoor appliances.
All of the trends are based on the realities that heating products extend the outdoor season by providing warm, comfortable areas on cool evenings while shade products provide cool comfort to enjoy the hot sunny days ahead. A variety of shade solutions and styles at a range of price points will be presented at this month's National Hardware Show and Hospitality Design Expo in Las Vegas, which, you can be sure, will be hot.
Like most specialty retailers who have weathered the storms for many decades, the folks at Gethsemane Garden Center know how to embrace change. Last year's biggest challenge at the garden center also involved weather. "It was the wettest year in Chicago on record so in the season it just never stopped raining," Kathleen said. At the end of the each outdoor season, the garden center transforms for the holiday season and prepares to sell more than 5,000 Christmas trees plus everything that goes with it - ornaments, wreaths, garlands and outdoor greens for containers.
Here's hoping your business is prepared for the season ahead and any changes - whether it's the weather or the economic climate.