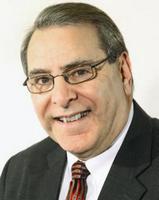 Savvy Shoppers
May 1, 2012
Gaining consumer trust through online reviews
Without a doubt, today's consumer is more complex than ever.
And if we only know a few things about her, we know that she's informed, armed (with information), dangerous, demanding and wants what she wants when she wants it.
If you can't deal with her on her terms and timetable, too bad, she'll simply go down the road and find some merchant who can and will.
We also know she invests a good portion of her time (which with her hectic schedule is at a premium) online, gathering information not only about the home furnishings she plans to buy, but about the suppliers and retailers who make and sell them as well.
And this may be a tough pill to swallow, but even though you spend good money trying to reach her in order to tout the attributes of your goods, she's far more apt to believe the online reviews of a total stranger than the she is the copy in your ads or message to her.
This is the stark conclusion that suppliers and retailers have to face.
In fact, a very recent study conducted by ODM group and published on SocialMediadd, concluded that an overwhelming majority of consumers - 70% to be exact - said they trust social media reviews from strangers.
Make no mistake: The incredible proliferation of consumer-generated media continues to have a significant impact on advertising as consumers' trust and reliance of peer-to-peer reviews grows.
Globally, that conclusion was more than supported by Nielsen's most recent Global Trust in Advertising report.
That study, which polled in excess of 28,000 Internet respondents in 56 countries, determined that 92% of consumers around the world say they trust earned media, such as recommendations from friends and family, above all other forms of advertising.
Even more important is the fact that this perception represents an 18% hike since 2007.
Nielson also found that online consumer reviews represent the second most trusted source of information about brands.
The survey found that the most trusted source for brand information came from people the survey respondents personally knew.
Now, before you throw in the towel, the Nielsen survey did determine that more than half of the consumers surveyed (58%) said that they trusted the messages found on company websites.
While consumers tend to believe the message up on your website, they tend to believe what another consumer has to say about who you are and what you make and or sell.
Do you have a slot on your website that encourages consumers to comment about your goods?
Sure, it can be risky, and let's face it-no company gets an A+ every time by every customer.
And for all you know, while you are reading this, a potential customer might be s online right now trying to get the goods on your company.
Why not take charge and create a platform on your website for peer-to-peer dialog about your company?
While she may have started out trying to get the goods on your company, if she likes what she finds on your site, particularly from already satisfied customers, she may very well end up buying the goods.
If you would like to learn a bit more about the survey, click here.