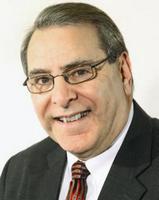 All in the delivery
April 3, 2012
Amateurs talk about tactics, professionals study logistics.  Ever since I was a kid, I enjoyed figuring out how things fit together.
Needless to say, I invested countless hours working on jig-saw puzzles trying to make sense out of what initially appeared to be hundreds of disparate parts.
While I wish I could say that the hours working on those puzzles prepared me for the aftermath the Great Recession of 2007, I can't.
And though we finally seem to be back on the road to recovery, we're still, at least in my opinion, struggling to put the pieces of the post-recession retail puzzle back together.
But make no mistake - this one is anything but child's play.
Technology has empowered customers to shop you - and your competitors - with the help of smart phones, tablets and other electronic devices.
Not only are they using non-traditional tools to shop; consumers are continuing to shop at non-traditional channels such as flash sites, daily deals online, Craigslist even second-hand stores.
But the one thing that never seems to change is the fact that when she's ready to buy, she expects you to be able to deliver.
When you look at it from that perspective, it's clear that while good retailing still is good theatre, great retailing, especially in this post-recession era, really boils down to having a great supply chain.
And with that in mind, I want to remind you about our upcoming 2nd Annual Logistics Conference.
Themed Logistics 2.0- Solving the Supply Chain Puzzle, our event, set for May 10th in Atlanta at AmericasMart, is designed to help you enhance and improve your logistical clout. (Click here for details.)
Bill Lindler, CEO of United Steel Storage, and a guy that leading retailers have called "The Linchpin of Logistics," will deliver a keynote address that will put you front and center of key changes that will impact the landscape of logistics.
We will also have panel discussions and presentations on key logistical topics including ocean freight, home delivery and trucking.
Top notch retailers from Badcock Home & More, Haynes/The Dump, Bob's Discount Furniture, Ashley HomeStores and others, will be sharing their logistics expertise as well.
Attendees gave last year's event high marks and we think this year's conference, which will also include a cocktail/networking reception on the evening of May 9th, will also resonate with attendees.
For additional information go to http://accentsandfurnishings.com/conferences/logistics/2012/index.html
I hope to see you in Atlanta!