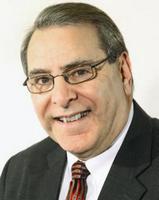 Flash sales and Gen Y Luxe on the move
March 5, 2012
Make no mistake - the Great Recession of 2007 didn't just rewrite the retail play book - it tore it up and tossed it out the window.
Case in point. I just read an interesting report from American Express Business Insights (AEBI) that found that even with lingering recession-residue, there appears to be a growing number of consumers with an equally growing appetite for luxury goods.
But what's fascinating is that the study determined that full-priced online luxury retailers (with the help from flash-sale websites) are cashing in on this trend for better products from Gen Y consumers who typically fall outside the 'top-spender' category.
These consumers, according to AEBI, are opening their wallets and are leading spending growth in number of categories, including premium luxury and full-priced online luxury goods.
This surprising spending surge from consumers not typically classified as big spenders, is coming at a time when the majority of consumers are reigning in their spending.
AEBI said that the findings, which examine both in-store and online spending at premium and discount luxury merchants across a range of consumer demographics, are based on actual, aggregated spending data from 2009 through 2011.
In addition to identifying a trend towards better goods, the new data reveals pinpoints other shifts in luxury fashion spending both domestically and abroad.
For example, while young Gen Y consumers are demonstrating a growing hunger for full-priced online luxury, senior citizens are showing a surprisingly healthy appetite for online shopping.
Another surprise revealed by the study was that senior citizens now dominate the spending growth on flash sale websites while their spending remained flat at brick and mortar stores for the same period
The data further suggests that flash-sale sites have fueled shoppers' appetites for luxury fashion to such a degree that they are now flocking to full-priced online luxury fashion at a much more rapid pace.
An additional key finding from the latest research includes that Gen Y consumers increased their spending on premium/fashion goods by 33% last year.
Also, while early-adopting Gen Y consumers have made a beeline from discount online shopping to full-priced online luxury retail; senior shoppers are increasingly getting hip to shopping at online luxury flash sales.
So, folks, as if you needed reminding, you are selling into a brave new world that has constant change as it's only constant.
There's lot's to think about here. Would a flash site work for you? What do the findings of this study mean to your ability to sell better goods?
Last, but not least, are you keeping an open mind about who your customers are and where it is they may be shopping?