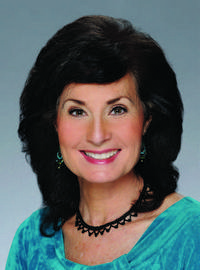 Family Ties
March 5, 2012
As I've been writing feature stories that involve family-owned businesses, I'm thinking of how widespread such company structures are in the outdoor home furnishings and barbecue grill industries. Family ties strengthen both vendors and retailers.
For example, Napoleon Fireplaces & Stoves started in 1979 after one couple was able to develop and sell a better wood stove during an oil crisis. Wolfgang and Ingrid Schroeter responded to North American market needs by offering energy-efficient products including fireplaces, inserts and gas stoves made in their Barrie, Ontario, Canada plant. They later added barbecue grills and outdoor furniture to round out their one-stop supply company while their sons grew to take on responsibilities and bring new ideas to help the business serve the next generation. Ingrid recalls how overcoming design challenges, massive ice storms or economic downturns resulted in changes that helped strengthen their business.
Another couple, Jerry and Linda Newton, also got started in 1979 in the outdoor furniture retail business. They took advantage of opportunities in the Florida marketplace as they expanded their Leader's Casual Furniture chain and built a loyal customer base. Their daughter, Tami Newton, helped them develop the wholesale division, and their son, Tim, and daughter-in-law, Ashley, joined in to continue to meet the needs of customers seeking the outdoor lifestyle. The Newton family's efforts were recently recognized for retail excellence at the inaugural Casual Living Conference in Sarasota, Fla.
While the Newtons turned their backyard into a testing ground to make sure frames, fabrics and finishes would withstand hot, humid and salty conditions, another second-generation retailer farther north at Sunline Patio & Fireside in Danvers, Mass., also works to withstand extreme weather. Retailer Cindy Polaris keeps watch on each order to make sure it will arrive "when we said it would." She feels responsible for carrying on the reputation created when her father, Gene, opened the store in 1963.
Family reputation is often at stake in businesses of any sort, but that holds true for life in general. Consider the family of Al Capone, whose niece has just written an explicit memoir of one of America's most notorious gangsters. Deirdre Marie Capone's father had tried to live a legitimate lifestyle and distance himself from the shame of the Capone family name, but took his own life when his daughter was 10. As an adult, she left Chicago with her husband and tried to start over in Minnesota without revealing her real name to her new friends. As the last family member born with the Capone name, she now is telling the story of her Uncle Al.
Although the Chicago Casual Furniture & Accessories Market has no connection to the mob, its roots in family reputation and honor are just as strong. Growing up in the family business has its challenges, but the first, second and third generations now say those have created not only better products but stronger relationships within the industry. Today's leaders proudly carry on the family name, and they have no shame.