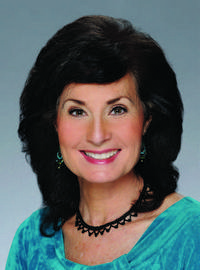 Rebound with confidence
February 1, 2012
You may remember Oprah Winfrey's witty quote about each new year bringing just "another chance to get it right."
While new years and new seasons are seen as fresh starts by some folks, others focus only on failures of the past year. Whatever your perspective on the first few weeks of 2012, glimmers of hope streamed from early winter home furnishings markets as well as retailer associations and the home building and remodeling sectors.
Eric S. Belsky, managing director of Harvard University's Joint Center for Housing Studies, noted hopeful economic signs and said the housing market is finally starting its slow recovery, which should help home improvement spending as the year progresses. Increasing sales of existing homes in recent months should offer more opportunities for home improvement projects, and homeowners should find financing easier once lenders become less fearful of the real estate sector. Keep in mind, overcoming fear of any sort requires courage and desire.
Consumers revealed their desires for installing outdoor kitchens and improving the living areas outside the walls of their homes in surveys HGTV and Casual Living have partnered to conduct over the past couple of years. But having the courage to actually open their wallets and spend money to turn those wants into reality has been tough as Americans watched stubbornly high jobless rates and worried - even if they were among the vast majority still employed.
Despite continued uncertainty over job growth, the retail industry is expected to grow at a faster rate than many other industries. The National Retail Federation forecasts that retail industry sales will rise 3.4% to $2.53 trillion this year, slightly lower than the pace of 2011, in which sales grew 4.7%. Many economists estimate real U.S. GDP will rise approximately 2.1 to 2.4% in 2012.
NRF President and CEO Matthew Shay said retailers have been on the forefront of the economic recovery over the last 18 months - creating jobs, encouraging consumer spending and investing in America. "Our 2012 forecast is a vote of confidence in the retail industry and our ability to succeed even in a challenging economy," Shay said in a speech to 24,000 retailers last month in New York. While Shay recognized that retailers have played a key role in driving growth, he called on the federal government to continue this momentum by acting on proposals to spur job creation and unleash the power of the private sector.
The rebound in retailers' capital expenditures is expected to continue for a third year of growth in 2012 as spending climbs slowly up from the depths of 2008 and 2009. This rebound in new store openings and renovations has not equally affected all segments. The retail rebound in North America differs from that in China, in the same ways it differs in U.S. regional markets. The recovery also differs for luxury retailers versus mid-market stores, and is far different for new store construction versus remodel activity. Like homeowners, many retailers are moving toward smaller footprints, according to research by NRF and projections made by the American Institute of Architects, among others.
Increased costs for fuel, food and materials continue to put pressures on spending, but consumer confidence has shown resilience since sinking to low points at the end of last summer. Heading into another spring season, let's gather our courage and have confidence to "get it right."