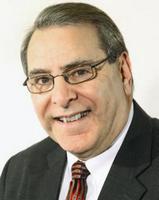 2012 IS THE YEAR OF THE NETWORK
February 1, 2012
Wouldn't it be helpful (especially as we scramble to regain our business equilibrium during this post-recession recovery) if we had a set of guard rails that could keep us safely on the road to profitability?
While there's no magic solution, there happens to be a very real, very practical and powerful tool that can literally be as close as one or more of your co-workers.
In case you haven't already guessed, I'm talking about the power of networking.
We've all heard it said that two heads are better than one and in theory that sure seems to make sense: Logic would seem to indicate that when two or more people problem-solve together, the odds of finding the best answer increases, partly as a result of more solution options to choose from. However, is there any hard evidence to back that up?
There is! A recent study published in the journal Science determined that two heads are better than one. But the key to that success hinges on the ability of those two (or more) heads to communicate openly with each other.
With at least some science to back me up, allow me to suggest that as part of your business strategy in this relatively New Year, you make it a point to pursue any relevant opportunities to network.
Here's why: By networking with your peers, especially those in non-competing markets, you can benchmark your performance and identify areas that you can improve in.
Networking can also help you raise your profile - either your own, or that of your business and can help open doors to opportunities you may not have been aware of.
Networking, by virtue of bringing you in contact with new people and new information, can also make you smarter, sharper and more responsive to your market segment.
And since continuous improvement should be one of your goals, networking can help you get better. This is critical, especially at a point in time when for most of your customers, being 'good enough' just isn't going to cut it anymore.
This month, Casual Living is hosting its inaugural conference themed The Sky's the Limit: Maximizing Opportunities in the Casual Market.
If you've looked at the lineup of expert speakers set to share best practices with you during the conference, you know you're standing at the entrance to a true networking nirvana.
So, please just don't stand there. Come on in and network!
To register for the Casual Living Conference to be held at the Ritz-Carton in Sarasota, Fla., Feb. 22-24, click here  (ICFA member retailers enter "ICFA2012" to apply for a $45 discount). For more information, contact Casual Living Executive Editor Nicole Crews at ncrews@casualliving.com or Publisher Norman Hamilton at nhamilton@casualliving.com.