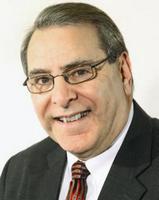 Sky's the Limit
December 19, 2011
If two heads are better than one, what happens if you have 350 heads (all with razor-sharp minds) in one room for a couple of days all focused on the same issues?
The answer is that you get the best...the best questions, the best ideas, the best solutions and the best thinking.
I know this to be true because I saw it a few weeks ago when we hosted our 14th annual Furniture/Today Leadership Conference.
Our theme,"Game Changer-Are You In The Game?" was at once simple, yet profound.
I invited the best minds in the business, both from the supplier side as well as from retail, and as we do each year, we checked our attitudes and egos at the door and talked openly and honestly about many of the critical issues facing the home furnishings sector.
In the course of our three days together, we heard a group of almost 20 retailers and suppliers who shared amazing stories about how they changed their respective games.
Over the years, I've come to the conclusion that you just can't put a price tag on that kind of market intelligence.
For those of you who have never attended the Furniture/Today Leadership Conference, take this as your personal invite to be with us next year.
But here's even better news. As many of you know, Casual Living is hosting its inaugural, all-industry conference that will bring together suppliers, manufacturers, designers and a diverse group of retailers that will run the gamut from leading independents to Top 100 traditional furniture stores.
With the outdoor category being one of the growth stories in home furnishings, the theme of this year's conference, "The Sky's The Limit," couldn't be more appropriate.
I am delighted to report that I'll be there to moderate a few of the sessions and look forward to getting the chance to talk to you during the event.
As an editor, you know that I value the presentations we have planned for you. But I have to acknowledge the fact that the ample opportunity you will have to network is equally as valuable.
We've booked a fantastic hotel - The Ritz-Carlton in Sarasota, Fla.
The agenda is set and we've stacked the deck with top-notch speakers and presentations.
The dates are firm - Feb. 22-24. The only other thing we need to make this an incredible success is you.
Check out the agenda online, register and I'll see you in Sarasota!