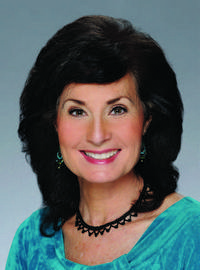 Going Beyond the Stuff
December 19, 2011
With the holidays behind us, everyone is figuring out how to merge all their new stuff into existing living spaces. Cramming clothes and other gift items into already overfilled closets is just another dilemma for consumers who received well-intentioned but unneeded stuff.
Just how much consumers need no-nonsense personal advice when remodeling and decorating their homes became obvious to Maxwell Gillingham-Ryan after he founded Apartment Therapy in 2004. His website now draws 7 million unique viewers and 35 million hits per month, the designer, writer and teacher told a home furnishings industry audience last fall. Through his blogging experiences, Maxwell identified the industry's most persistent problem as its consistent failure to connect with consumers' emotional base. He recognized their need for genuine information, education and motivation to convince them that their home is the most important investment they can make to improve their life experience for themselves and their families.
Unlike the consumer electronics and travel industries, he said, the home furnishings industry has been unable to capture the consumer imagination and spark the desire to create their own personal world long before they tap their bank account.
He believes that to make a home welcoming, comfortable and enjoyable is "not about the stuff" you put into it but about expressing the life you have now and want to have tomorrow. Creating a home should be an ongoing process expressing levels of personal growth, not a one-time purchase decision.
The outdoor living areas around the home should also reflect expressions of personal style and favorite outdoor activities. Homeowners who fully use their outdoor spaces need to envision their planned usage. Will it be used primarily for relaxation or entertainment? Will the user be grilling out year-round with a group of friends or carrying coffee and a bagel outdoors daily to munch at a quaint backyard bistro?
Whatever the use, homeowners want to feel comfortable in their own personal spaces. Remember that it's OK for those spaces to reflect individual style and tastes. So it's not about the stuff but about feeling comfortable with what suits your lifestyle.
"The Perfect Imperfect Home," a new book by Deborah Needleman, editor-in-chief of the WSJ Weekend and "Off Duty" sections for the Wall Street Journal, describes and illustrates how natural-born style leaders live in their homes comfortably and on their own terms by ignoring rules if they restrict use of the spaces they live in or if they don't want their homes to look "staged." For example, she noted designer Oscar de la Renta thinks there's nothing wrong with piling best-loved books not just on coffee tables but also under them if that makes them more accessible in or near a favorite reading spot.
Whether retailer or consumer, embrace the freedom to not let "stuff" get in the way of life but to make it work for your personal lifestyle.