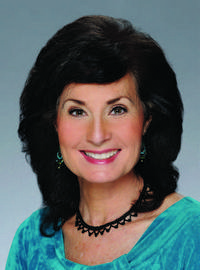 To Market, To Market
November 28, 2011
Many of the retailers reading this are putting the wraps on holiday sales and looking ahead toward the winter show season. The winter shows also hold the attention of a segment of manufacturers, designers, sales reps and others within the industry.
I know it feels like we've just finished with the whirlwind of fall markets, which were relatively strong for the majority of home furnishings manufacturers with exhibitions at the International Casual Furnishings & Accessories Market in Chicago and the High Point Market in High Point, N.C. Those are the two most crucial U.S. tradeshows for home furnishings, whether designed for use outdoors or in. Container orders were being placed at a healthy pace after the ICFA Preview Show in July as buyers heeded warnings to order early in light of the early Chinese New Year observance. By ordering early, buyers are betting their product will arrive in time for early spring sales.
Domestic manufacturers are working harder to take advantage of quick delivery abilities. They also are responding to customers' increased expectations of having real-time order status information. Overall, expectations are high as the nation starts 2012.
Atlanta's International Gift & Home Furnishings Market traditionally sets the buying tone for the year, especially for the important add-on accessories and gifts niches. Less than three weeks after the 2011 holidays, retail buyers will be spotting holiday trends and colors to stock their stores for the 2012 holiday season. Retail accessories and gift buyers will head to the Dallas Total Home & Gift Market, New York International Gift Fair and/or Las Vegas Market before January's end.
Atlanta will again host the Hearth, Patio & Barbecue Expo, which begins its educational events on Leap Day to end February. On March 1-3, more than 350 leading hearth, patio and barbecue manufacturers and suppliers will exhibit and demonstrate the latest grills, grilling accessories and fully equipped outdoor kitchens along with all-weather entertainment products, home heating innovations, casual patio furniture, outdoor accents, water and landscape features. The HPBExpo returns to Georgia World Congress Center, a location that has attracted its largest crowds as more than 5,000 specialty and mass market retailers gather for a first look at the indoor-outdoor living innovations that consumers will be asking for in the seasons ahead.
A smaller segment of the casual industry will gather at Chicago's McCormick Place in March for The International Home and Housewares Show. Those who travel to Guangzhou, China in mid-March will find the focus strictly on outdoor furniture at the China International Furniture Fair. Outdoor furnishings are never its main focus, but definitely play a role as the High Point Market returns in April and October with a wide range of home furnishings choices.
Garden and outdoor living products will also make appearances in early May at the National Hardware Show, which attracts key buyers from Sam's Club, Big Lots, Amazon.com and Target.com as well as large casual furniture specialists and hardware stores to the Las Vegas Convention Center. Later in May, the Hospitality Design Exposition & Conference will attract designers, contract specifiers and a select number of specialty casual furniture retailers to return to Las Vegas.
Meanwhile, the weather across the nation should be warming up and enticing consumers back into stores to buy outdoor living products. The buying season for 2013 will begin in earnest halfway through the year as the Preview Show returns to Chicago's Merchandise Mart in July. The nation's largest specialty retailers will once again be deciding what to order then and at the Casual Market in September.
If the economy improves by next fall, more North American buyers may resume their overseas travels to scout the trends emerging at international shows in Germany, France or the United Kingdom. If economic recovery stalls or stops, you can bet people will tend to stick close to home - continuing the staycation trend, which has benefits for outdoor living sales. Let's hope the recovery rises above everyone's highest expectations.