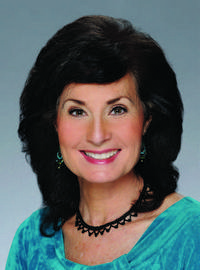 Prepare for a bright future
October 31, 2011
Americans will live in smaller homes with fewer rooms and larger outdoor living areas, according to the new "Vision for the Future" survey from the International Home Furnishings and Design Association.
Over the next decade, some of the rooms in Americans homes will gain prominence while others become less relevant to the way families live, IFDA's nearly 2,000 members agreed. Multi-purpose rooms will be used for entertainment, home offices and study. Expect furniture to become more mobile, smaller in scale and flexible to accommodate multiple uses. Formal living rooms are disappearing in the same way that formal dining rooms are giving way to eat-in kitchens. Remote controlled, motorized and voice- or sensor-activated functions are gaining importance for window treatments, lighting and home entertainment products.
IFDA's forecasts match those of the recent National Association of Home Builders' survey, which predicts the floor space of new homes will shrink to an average of 2,152 square feet by 2015.
Indoor living spaces may be scaling down, but the NAHB and the IFDA say outdoor living spaces will expand and low-maintenance set-ups will be key. The predictions of both national groups are in line with the trends Casual Living has been tracking for the past decade.
In this issue, Casual Living shares exclusive new research focused on the outdoor living universe along with some of the latest outdoor entertaining and eco-friendly products. While those may sound like contradictions, the categories fit together more closely than it appears at first glance. As temperatures decline and winter creeps in across North America, it's difficult to recognize that average temperatures for the past 15 years have been the highest ever recorded.
Since 1950, the earth's population has almost tripled and the volume of international trade has increased more than 20 times. The world's faster pace increases its thirst for energy and water resources, and as a result much of our wetlands have been reclaimed for development and agriculture. In barely 40 years, some of the earth's largest rainforests have been depleted and the balance of nature disrupted. Smaller square footage of homes is a giant step toward better eco-friendly development.
We yearn to spend time enjoying outdoor living, whether it's a backyard, a balcony overlook, a mountain hideaway or coastal getaway. The casual industry is leading the way toward providing comfortable outdoor furnishings, innovative barbecue grills and relaxing spas.
As we plan for the future of smaller American homes with larger outdoor living areas, we need the most creative minds among us to be looking toward sustainable choices, more recycling, reforestation and responsible energy use. There are great examples of companies in all parts of the casual industry that are addressing each of these challenges. Just consider the high-tech shade products, spas and grills being introduced for 2012. Let's pull together to make sure we all are working toward the same bright future.