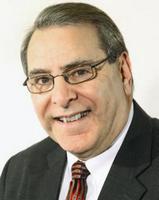 Recovery Unresolved
October 31, 2011
If Charles Dickens was here to write this column, I am fairly certain of two things: It would be better than whatever I wrote, and based on the current state of affairs, he might have been tempted to name it A Tale of Two Stories.
And he would have been right, because there really are two concurrent - but very different - stories unfolding, and you should be aware of each of them.
One of the stories, which I will call the "general tale," is the one we are all reading online or listening to as we watch the evening news.
This is the story of how our nation is continuing to drive itself out of the ditch after being run off the road by the Great Recession of 2007.
Specifically, it is also a story about hard times, a soft housing market, nagging unemployment, tight credit, an unpredictable Wall Street, a seemingly growing base of unhappy and troubled consumers, and of a government that many believe has become so partisan that it can't agree on the day of the week, much less on plans to put the country back on the road to recovery.
However, there is a second story we can call the "industry tale." This story, being written by the home furnishings industry, is a story about hope, determination, resiliency and remaining focused, even in the midst of uncertainty.
And what makes the story all the more uplifting, at least to me, is that despite being hit harder than many other sectors due to the recession, the home furnishings community, in the form of a number of significant investments, is betting on itself that it intends not merely to survive, but to thrive when things improve.
A prime example is Ashley Furniture, which recently called to tell me about a $40 million investment it just made in order to launch an exciting new family of furniture being made in its Arcadia, Wisc., plant.
And speaking of domestic production, we've had to buy lots of ink to report on a growing number of producers who are setting up production here in the states.
Earlier this year, we reported that IKEA and Eckornes had each opened a factory here in the states.
Then, Kings Group, a company based in China, invested $24 million to acquire a production facility in Indiana where it has begun to produce upholstered goods.
Other key players, including United/Simmons, recently acquired a 500,000-sq.-ft. production facility in California to serve a growing base of West Coast retailers.
Four Hands, a global importer known for sourcing from all over the world, recently pulled part of its production from Mexico, partnered with a North Carolina upholstery facility, and showed 50 new upholstery items at the recent High Point Market.
And while much of the domestic play has been on the upholstery side of the business, a number of case goods plants have turned on the lights as well.
For their part, furniture retailers including Art Van, Bob's, Living Spaces, Savvy Spaces, Circle Furniture, El Dorado, City Furniture, Bears, Miskelly Furniture and others are all rolling the dice, opening stores and betting that the economy will turn.
And before I forget . . . The moral of the story is simple: While you may not be able to control your environment, you can control how you respond to it.