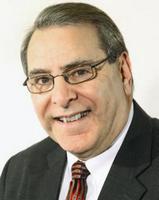 Size Matters: Smaller Living Gains Big Impressions
September 19, 2011
I know you've heard this before, but size matters.
No, really. And if you've been watching closely, you've probably noticed that living smaller seems to be looming larger every day.
Chalk it up to a recession hangover, changing consumer shopping patterns or a growing need for Americans to attempt to simplify their lives, but from where I sit, conspicuous consumption and the need for things on a grand scale are both figuratively and literally getting smaller.
Don't take my word for it. Talk to anyone in the residential construction business. In fact, during the most recent International Builders Show in Las Vegas, it was noted that the size of the average new home has dropped from 2.638 square feet to 2,438 square feet.
And sources close to the action believe that this trend is likely to continue, at least for the next few years. That was substantiated by numerous stories I've recently read online discussing this.
A recent example, published on August 14th in a North Carolina daily, detailed how home builders there were attempting to compete with the glut of foreclosures and short sales by builder less expensive and you guessed it -- smaller homes.
Books, including the recently published "The Small House Book," written by Jay Shafer, co-founder of the Small House Society, are being increasing well-received by consumers who believe they have been taken out of the market for larger homes as a result of the recession.
But is seems that consumers aren't the only one with a growing appetite for smaller footprints. This past July, Wal-Mart the biggest boy in the big-box sandbox, opened its first Wal-Mart Express store in Chicago.
The new diminutive footprint, which will range from 10,000-15,000 square feet, is about one-tenth the size of the chain's supercenters.
Representing what sources believe will be the first of five such units in the Chicago area; the stores will be heavily skewed toward health and beauty items, fresh groceries and pharmacy items.
Other retailers including Target will test the concept and should they move forward, will join the ranks of other national chains including Aldi, Bravo, Fresh Market, Sav-A-Lot and others who have successfully used small retail footprints to make a big impression with shoppers.
Even malls, including the recently remodeled Paramus Park mall in New Jersey, are big on small. The mall is billing itself as the 'less is more' mall and says it will offer customers an easier more efficient shopping experience.
Maybe I'm making a mountain out of the proverbial mole hill, but it certainly seems as if a change may be in the winds.
If houses are indeed getting progressively smaller and if retailers are increasingly attempting to train consumers to shop smaller stores, you may want to consider if these drivers represent big news...or a small snooze.