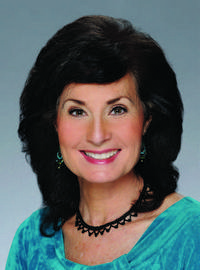 Industry Checkup
September 19, 2011
In preparation for our September issue, the International Casual Furnishings Association's executive committee and director took time to reflect on the industry's health going into the crucial Casual Market in Chicago. They shared their perspectives with me and with you, via a feature in this issue.
Each of these industry veterans had already experienced the Preview Show in July and had witnessed the shaky stock market conditions in August as they considered my questions. Their answers, based on the economic backdrop, ranged from "very challenged" and "just OK" to "improving" and "getting better."
As always, we're an optimistic industry filled with survivors of economic nosedives, the flattened housing market and other challenges since the stock market went on its wild roller coaster ride during the September 2008 Casual Market. In addition to survivors, there are new players in the industry.
A few vendors are showing in Chicago for the first time. For example, Z-Line Designs is one large manufacturer known for contemporary office furniture and entertainment products that is launching its casual furniture division at the 2011 Casual Market.
Those of you who are industry veterans may be recalling the events that occurred 10 years ago during what would have been the September 2001 market in Chicago. Much has happened since that time, both in the United States and around the world. Just within the past year, record numbers of tornadoes, floods and wicked weather of all kinds have presented challenges to retail markets across our country.
While consumers retracted and altered their spending behaviors during the prolonged economic downturn, there is sustained movement toward purchasing products with lasting value. Because outdoor products have been designed and developed to withstand winds, rain and extreme temperature variations, our industry should be well-positioned to be able to supply the perceived value consumers' desires.
Price, comfort, quality and style are the four most important factors cited by consumers when choosing outdoor furniture, according to their responses to the most recent Casual Living and HGTV Outdoor Spaces survey.
As far as retailers, tight inventory control has become the norm. Another commonality among today's retailers is working more closely with vendors that offer quick turn-around on special orders and reorders. One Apollo Award nominee commented that it does no one any good to have a warehouse full of furniture that won't sell.
It's a bit of a challenge to pick the right styles, price points and colors to entice consumers to invest in their
outdoor spaces. It's still another challenge to make sure the product is available to meet demand when needed. To overcome those inherent challenges and reap profits from opportunities as consumers expand living areas beyond the walls of their homes will require retailers cooperating with manufacturers and working together toward a stronger industry.
When we meet at Chicago's Merchandise Mart, I hope we all will be able to predict healthier days ahead for the casual industry.