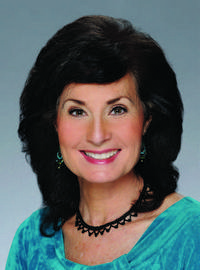 Pricing trending Up as Casual Market approaches
August 8, 2011
We're drawing toward the end of an amazing season, marked at its start by a record number of tornadoes and at its sizzling finale with excessive heat in some parts of the country and flooding in others.
Despite challenges from the weather and an excruciatingly slow economic recovery, the retailers I spoke with at the Preview Show in Chicago were able to smile as they said their season had been good. Not great, they said, but some felt good about the fact their stores were still selling through their 2011 product lines.
Retail buyers who were there shopping for the 2012 season arrived with optimistic attitudes. I saw a few in showrooms studying fabric swatch books or carrying swatches in the
relatively empty hallways. Word spread quickly that Sunbrella prices were going up, so anyone buying cushioned collections was trying to figure out what that will mean for overall costs. Would the increases be 5% to 10% or 20% higher?
Uncertainty about price increases repeated as an undercurrent during the three-day show. Some manufacturers came prepared with price lists while others waited to test the murky market waters. Doug Peppler, VP of sales, Agio International, said it's important for importers like his company to have 60-70% of its orders in well before the September show happens. He questioned how other manufacturers could come to the Preview Show without releasing 2012 pricing. "If we don't put our prices on the street today, we're toasted," Peppler said. "If you don't release prices, why have a premarket?"
Questions about the need for a premarket continued to be raised throughout the July 12-14 show, just as they have since the National Hardware Show moved from Chicago to Las
Vegas. An unofficial early buy show took a more formal shape in Chicago as early as 2002, fueled in response to the Sept. 11, 2001 terrorist attack that occurred when the 2001 September Casual Market would have started. The 2006 Chicago premarket was the first one officially sanctioned by leaders of the industry association. It took a few years for the Preview Show to take its shape and replace retailers' multiple visits to manufacturer showrooms.
Because it recognizes every retailer does not have the luxury of leaving the store for any length of time while consumers are still buying, Telescope Casual's reps are taking a portable "Show on the Go" display on the road to dealers across the country. I'm sure other manufacturers' reps are also traveling now to visit retailers who couldn't accept their invitations to attend the Preview Show.
Of course, manufacturers like Summer Classics and Windward Design Group are hosting dealers this month at their headquarters in Montevallo, Ala., and Sarasota, Fla., respectively. Whether you're heading down South or still catching up on sales as the sun sets on this delayed season, we hope you will enjoy this exclusive opportunity to view nearly 100 new products under consideration for Design Excellence honors. It's a sampling of the new designs you'll see in Chicago next month at the Casual Market. No question.