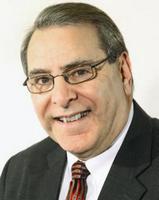 Peer power: Consumers are relying on each other for buying decisions
August 8, 2011
A study co-released last month by PowerReviews and the e-tailing group, confirmed that consumers have become far more educated, sophisticated and demanding in their purchases
as a result of doing more and more research online.
The 2011 Social Shopping Study also found that peer-to-peer product reviews are becoming increasingly more important to the consumer's purchasing decisions.
If I were a retailer or supplier, that would prompt me to not only evaluate the effectiveness of my company's online persona and presence, but to also make sure I'm listening to what consumers have to say about my product or company.
The study queried more than 1,000 consumers about their online shopping habits as well as their engagement levels with brands and retailers they view online.
The study, which focused on the role that research plays in the consumer purchase, also took a hard look at the impact that product reviews and ratings play in the purchasing process.
According to the survey, some 70% of the consumers polled said they take a day or longer to research products they plan to buy. The same number said that product research represents 75% or more of their online shopping time.
While Facebook and other social media platforms are playing a larger role in consumers' shopping habits, the study determined that only about one-third of consumers are actively relying on social media to help them conduct product research.
As mentioned, the study also determined that peer-to-peer reviews have the biggest influence on their purchasing decisions. In fact, while 90% of the consumers polled said peer-to-peer reviews impact their purchasing decision, 60% claimed those reviews are the most important factor.
Speaking of the power of peer-to-peer comments, have you noticed what auto maker Hyundai has done utilizing peer-to-peer observations to hopefully help drive sales?
Beginning in July, Hyundai began an integrated marketing campaign that features everyday consumers sharing unscripted, unedited comments after having test driven various Hyundai models.
Hyundai clearly got it when they correctly concluded that consumers are most influenced by other consumers.
Here's my question: What are you doing to make sure that when your name comes up it is in a positive light?