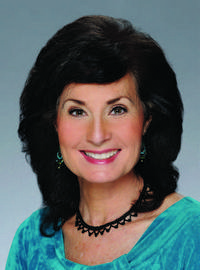 Charting in the center
July 5, 2011
Business doesn't always follow politics or vice versa, but the economy plays an integral role in both. It was interesting to note last month when President Obama laid down a foreign policy marker with an eye on domestic politics.
Obama drew criticisms from right and left when he announced plans to withdraw U.S. troops from Afghanistan - 10,000 this year and 23,000 more next year - which would bring the forces there back to pre-surge levels. During a time when the general public is strongly against staying in the decade-old Middle East war and much of the military brass is urging a smaller drawdown, Obama told the nation, "We must chart a more centered course."
The home furnishings industry isn't made up of quite the same isolationist or hawkish standings, but is facing the same economic realities that are pulling attention toward domestic production and away from the import dominance that grew over the past two decades. Today, the value equation between domestic and overseas production is drawing closer and closer.
American outdoor furniture manufacturers who held their ground and refused to take their production overseas during the years when it would have been cheaper and easier now are positioned to serve the needs of a greater number of customers. They made production more efficient during the recession, and are able to provide quick shipments of custom orders. At the same time, rising costs for labor and transportation are making Asia more expensive.
Some domestic manufacturers are diligent to credit their supply partners in China and say they will continue to use those resources when it's financially viable. Others have sourced domestic and even local suppliers, who can provide components at competitive prices. There's American pride reawakening, but tempered with good business sense.
At least three organizations have sprung up across the nation as watchdogs on American-made products. Joel D. Joseph, a lawyer and economist who chairs the Made in the USA Foundation, said there are a couple of different definitions for American-made products. His foundation follows the Federal Trade Commission rules of 70% U.S. content despite its location in California, which says the product should be virtually 100% U.S. content. Both urge companies to label products or packaging to describe where the product and its components are made. Many manufacturers are already doing that, and some retailers say they proudly use Made in the USA hangtags and signage because consumers are asking where products are made.
Made: In America, a Washington, D.C.-based nonprofit educational group that seeks to help revitalize U.S. commerce in a global economy, will present Century Furniture with the group's 2011 award for Best: Made in America on July 4 at the annual Take Pride in America celebration at the U.S. Capitol.
"Throughout an era in which manufacturing has continuously shifted overseas, the company has a 60-plus year track record of ongoing production in the United States and providing meaningful jobs to American workers," said James De Lorbe, chairman and CEO of Made: In America.
In the same way Obama's administration is charged with making military decisions for the nation's best interest, each part of our industry is responsible for making decisions in customers' best interest. In our August issue, Casual Living will explore changes in China's emerging economy. We'll also provide consumers' answers to our annual HGTV Outdoor Spaces survey, which asked how important Made in the USA was in their decision-making. At this point, there are no known data to show what percentage of outdoor furniture sold in the United States is also made here. Meanwhile, we'll continue to ask retailers and manufacturers about their perspectives on the current season and how they are charting their course toward future success.