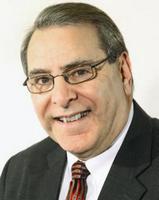 Rethink logistics to gain or retain business competitiveness
July 5, 2011
As part of our ongoing mission to bring the industry information that can help it be more profitable, Sandow Media recently held its first Logistics Conference at AmericasMart in Atlanta.
Judging by the full house, it was obvious that we were on the money earlier in the year when we identified this topic as being critical enough to warrant a freestanding conference, planned to become an annual event.
After watching this business march from the back room right to the front office, we reached out to Jack Holmes, president of UPS Freight, to come and give the keynote address to our audience that included key retailers and suppliers from each of our retail publications.
Holmes opened his talk by acknowledging that while he speaks to many different industries, he was hard-pressed to think of another industry that has been challenged as much as the home furnishings sector.
"Jack Welch of G.E. once said that if the rate of change on the outside exceeds the rate of change on the inside, the end is near," Holmes said, noting that this observation was applicable to much of the retail sector.
That's why, he explained, logistics is so important to businesses of all types, especially as we all are striving to regain a sense of equilibrium after being thrown off balance during the Great Recession.
While acknowledging that on a base level, logistics is about moving goods from point A to point B on time, he pointed out that in this post-recession world we call the New Normal, the new logistics, at least at UPS, it is as much about problem-solving and rethinking how those goods move from point A to point B in the most efficient, least costly means as it as about anything else.
Holmes got my attention early in his talk when he described the global economy as the proverbial two-edged sword. He pointed out that on one hand, the global market opens suppliers and retailers up to scores of new customers.
But, he cautioned, that same market also now puts you in direct competition with scores of new and often unknown competitors.
As a result, he warned that, good or bad, companies today will be judged as much by their logistics as they will for the look, pricing, styling and quality of the goods they offer.
So, ready or not, the new logistics is going to level the playing field for you and your competition. If you are a relatively small company, the right logistics solutions can help you operate on a scale comparable to that of a much larger competitor.
But conversely, logistics will also allow your larger competitor to become as nimble as you.
When times were better, logistics was not a topic that was front and center on everyone's mind. But until the business comes back, and that may still be a ways off, I think we can keep more of what's left on the table by being more efficient.
In other words, think logistics.