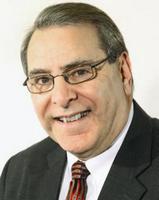 Logistics help to navigate the new normal
June 2, 2011
I've always believed that the mission of any trade publication is to provide the reader with information that can be used to strengthen his or her business. To that end, we've put together a one-day, fact-filled seminar on a topic that has become more important now than ever: logistics.
The seminar, themed, "Logistics: The Critical Link to Supply Chain Excellence," is set for June 15 at AmericasMart in Atlanta.
So, why logistics and why now? Simply put, we believe that as a means of surviving the recession, most retailers and suppliers have taken every possible extra cost out of their businesses. But with the economy still very much in recovery mode, it seems as if every business -- regardless of size -- is looking for ways to become more profitable, better serve its customers and deliver competitively priced, value-added product when and where the customers want it.
And the thing that can help those businesses meet those objectives is logistics.
Not surprisingly, the new normal, which followed the great recession, has created a need for new logistics strategies. What this means in terms of logistics is that this is no longer just about getting an order from one place to another. Instead, the new logistics help a David-sized company become as large and powerful as its Goliath competitor.
Logistics also help a Goliath-sized company become as nimble as a David and provide solutions that allow companies of any and every size to satisfy the needs of respective customers, regardless of whether that customer is around the corner or halfway around the world.
Obviously, this is a specialized field so we've invited logistics experts from a variety of companies to come and share their expertise.
For example, Jack Holmes, president of UPS Freight, will kick off the event and will give specific insight on how the new logistics can keep companies profitable in the new normal. Holmes' keynote will be followed by a panel of experts: Chad Rosenberg of American Global Logistics, Steve Wolfe of Stanley Furniture, Steve Burdette of Haverty's Furniture and John Lomax of Furniture Brands International, who will provide an update on ocean freight.
The challenging issue of the home delivery front will be addressed by Jim Waters of Home Depot, Patrick Cory of Cory Home Delivery, Keith Hewitt of Hep-Direct, Will O'Shea of 3PD and IKEA's Talal Tadros.
To help attendees understand many of the regulatory and legislative issues that impact their businesses, we've invited Michael Roll of Pisani & Roll LLP, a law firm specializing in U.S. Customs, to bring us up-to-date on these topics.
Warehousing is another major issue and we've recruited Bob Smith of Garr Consulting to lead a panel discussion featuring Jack Hawn of Zenith, Ed Massood of Thomasville Home Furnishings and others.
To register online go to www.FurnitureTodayOnline.com/Conferences.
For more information, contact Heather Grant at our office at (336) 605-1061 or email her at hgrant@sandowmedia.com.
I hope to see you in Atlanta!