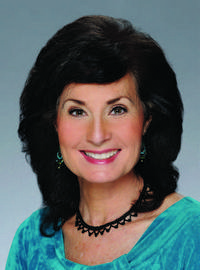 Casual Industry appeal
May 3, 2011
Retailers and vendors in the casual industry are making efforts to meet the needs of people affected by last Wednesday's severe Southern storms.
In the wake of the tornadoes, Summer Classics Vice President Harold Hudson sent out a message noting the widespread damages and deaths in Tuscaloosa and Birmingham, Ala. He said many homes were completely destroyed and power will not be restored to some areas for at least two weeks.
As a result, the American Red Cross is in need of portable charcoal grills, charcoal and fire starters. Hudson said Summer Classics will coordinate delivery, if anyone is willing to donate these items to the Red Cross.
John Crump of Hickory Fireplace & Patio in Hickory, N.C., relayed the following message seeking help from vendors and consumers. "Our major furniture supplier, Summer Classics Company, at the request of the Red Cross in Birmingham, has issued an appeal for charcoal grills and charcoal. Our company has a source for charcoal and we have already ordered a pallet to be shipped from our supplier in Georgia to Birmingham. Hickory Fireplace & Patio is asking for your help in this effort. A pallet of charcoal is approximately $300, but we will accept any amount you can give. You may call our store at 828-322-7328 to make a donation with a credit card, or mail a check to Hickory Fireplace & Patio, 47 14th Ave NE, Hickory, NC 28601. We will issue a purchase order to our supplier with instructions that the charcoal be shipped to Summer Classics in Birmingham.
"Thanks to all of you in advance," Crump's message said. "Feel free to share this request with your friends."
I'm sharing the messages sent out by Summer Classics and Hickory Fireplace & Patio with all of you. I hope others in the industry will be willing to do your part.
For more information, contact harold@summerclassics.com or johncrump@earthlink.net.