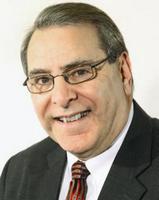 Discounters feeding value-hungry shoppers
May 6, 2011
We've all been warned about competitors out to eat our lunch, right? If I told you about a retailer selling six-piece patio sets, double gliders, outdoor chair cushions and toss pillows, solar lights, gas grills, 50-gallon deck boxes, gazebos, fire pits and more, you would probably agree that retailer could fit the bill as a "lunch eater."
But what if I tell you that the retailer in question also wants to sell you your breakfast, lunch and dinner?
In case you haven't already guessed, the retailer I am referring to is Aldi, which opened its first store in the states in Iowa back in 1976.
Aldi is the truncated version of Albrecht Discount, the German discount supermarket chain originally owned by brothers Karl and Theo Albrecht.
In addition to operating in 17 countries, Aldi operates more than 1,000 stores in this country and keeps a laser-sharp focus on a tightly edited assortment of about 1,500 private-labeled products carried exclusively by the retailer.
Despite the fact that the stores have relatively small footprints, the combination of limited selections coupled with razor-sharp pricing and most recently - "special buys" - has allowed the chain to more than hold its own against vastly larger competitors and gain a strong and loyal following of value-hungry consumers.
I found it interesting that in late March, The New York Times took an in-depth look at this retailer and capped it with this headline: "Where Wal-Mart Failed, Aldi Succeeds."
In the story, the point was made that bargain hunting, a byproduct of the recession and the subsequent "new normal," is now firmly entrenched in the minds of "all kinds of shoppers."
The New York Times also quoted another retail analyst who pointed out that with the recession, any aversion to shopping at discounters has gone out the window.
So, am I suggesting that with a limited collection of outdoor furniture and related goods Aldi will eat your lunch? Absolutely not!
But am I suggesting that if a consumer happens to avail herself of an Aldi special buy that happens to be a patio set or a double glider, has the retailer taken her out of the market for that product? Absolutely.
And while your first reaction may be to console yourself with the thought that the Aldi customer is not your customer anyway, think again. The next time you pass an Aldi, or a Costco or a Sam's Club or any other discounter that dabbles in your business, take a close look at the cars in their parking lots.
Chances are you will see plenty of luxury rides out shopping for deals just too good to pass up.
That analyst quoted in the Time was probably right when he observed that post-recession consumers have no shame about shopping at deep discounters.
In fact, the only shame we should be talking about is shame on retailers who don't believe this channel isn't looking for lunch.