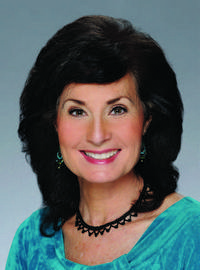 Refresh for Spring Renewal
April 11, 2011
Just in time for the home furnishings trade show in High Point, Casual Living has spruced up with a fresh design. Regular readers may recognize this redesign shows off the better quality paper stock and slightly larger size we adopted to start the new year.
You may notice some of the best-known luxury home magazines also are getting face-lifts this spring. Architectural Digest, for example, has a new editor and its March cover proclaimed "The Age of Elegance" in pink. Traditional Home has a new publisher and a new digital version called TradHome. Defending its position at the top, Elle Decor promotes personal style and vivid color. Veranda expanded with an app devoted to American design while House Beautiful connected with Chicago readers through a Twitter giveaway of pink chairs.
Looking good is important for magazines, which suffered through the recession along with the rest of the country. Many publications folded in the same way retail stores quietly closed over the past couple of years. Robb & Stucky became the most recent retail name to fall.
Providing the look, color and content that customers want is as crucial to our business as it is to yours -- whether you work as a buyer, seller or designer.
To help retailers use their selling spaces most effectively, Retail Makeover specialist and business coach Barbara Crowhurst shares advice in this issue. Some of you already correctly influence consumer movement through your stores. Others may want to rearrange displays to direct the flow toward superior selling spaces rather than nonproductive ones.
Don't forget now is the time to have high resolution photos made of your best-looking vignettes, your entrance and outdoor displays. Submit those photos by the end of April to be considered for Casual Living's Merchandising Awards. If it's your first-time entry, you may be the lucky winner of a free consultation with Crowhurst.
In the same way magazine pages and store displays require refreshing changes, you may notice timeworn retail channels are blurring in new and interesting ways.
Merchandising, branding, marketing and advertising campaigns focused on core customers have served as roadmaps to success in the past. Those efforts still have value, but must be updated to take into account today's data-driven customers who cross-shop and channel-hop to find what they want. Where do they find it? The Internet's wide scope is playing more of a major role for researching and expanding shoppers' horizons.
The folks at Skyline Design and Pelican Reef Wicker are among the home furnishings vendors finding benefits from social networking channels in a dramatic way. Vacationers who share photos of beautiful outdoor settings are asking where they can buy that chaise lounge they reclined in at a Las Vegas pool or Caribbean resort. Their Facebook friends also ask. So the manufacturer helps those potential customers locate a dealer nearby. Allen Calzadilla, executive vice president of Pelican Reef and Skyline, described social networking as a revolution. He and other industry players I talked with described several changes underway in outdoor furnishings distribution channels that continue to blur the lines between furniture and fabrics for indoors and out.
All of these changes signal renewal as we move ahead toward spring's promise to add color and lift spirits.