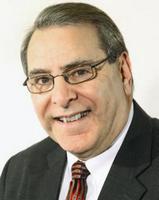 Lighting takes indoor styles outdoors
April 11, 2011
A while back, we saw the growing trend and subsequent demand for outdoor furniture that not only looked like indoor furniture, it could be used either indoors or in the backyard.
Pardon the terrible pun, but I've seen the light on anther trend - outdoor lighting that replicates the look and function of what, up until recently, had been indoor lighting.
Even though I confess to not being the brightest bulb in the box, I may not be the only one to have spotted this. A recent Associated Press item noted that, "A trend toward creating 'outdoor rooms' has dramatically increased lighting options for homeowners who want to extend their time outside."
"We have seen outdoor lights absolutely replicating indoor designs," said Anne Robert of theoutdoorstylist.com, a website that focuses on home trends. "Outdoor lighting is a mood setter. It can make or break a design just like it can indoors."
In fact, this growing demand for outdoor lighting confirms the findings of the Casual Living/HGTV Home Resort study that determined 79% of consumers polled for this study said they would add outdoor lighting, making it the No. 1 choice.
Thanks to the growing appetite of consumers to replicate their indoor rooms outside, retailers have a wonderful opportunity to plug into this growing opportunity.
As a result, consumers creating their outdoor rooms can have the outdoor iteration of literally any indoor fixture, including table lamps, pendant lighting and even elaborate chandeliers.
Not surprisingly, many online retailers have been quick to plug into these selling opportunities, in part, by helping educate consumers about the ways they can enhance their outdoor spaces with a little help from outdoor lighting.
Overstock.com, for example, tells consumers, "When you want to give your garden, yard and patio a massive boost of style, outdoor lights are absolutely essential. Outdoor lights have long been a staple in the toolboxes of professional landscapers, but only recently have they become must-haves among trendsetting homeowners and au fait urbanites.
Like other industries that deal in style, such as fashion and cosmetics, outdoor lights are heavily influenced by hot trends. At times, keeping up with the latest and greatest in outdoor lights can feel overwhelming. If you are feeling the pressure associated with finding the most stylish garden lights available, you aren't alone; millions of people experience such anxiety every day. Lighten your yard light load by taking a look at the article below, which will update you on new trends in outdoor lights."
CSN Stores and Hayneedle, two other large online retailers, also offer hundreds of outdoor lighting options at just about every price point.
Outdoor Lighting.com, which bills itself as an outdoor lighting superstore, segments its assortment a number of ways: by price, by style and by type of energy used.
Lowes.com got points in my book for the illuminating idea of providing customers with numerous articles, design ideas and other information designed to educate the shopper about her options and choices.
So even though the days are getting longer, people will still want to enjoy sitting outside as the sunlight fades.
Here's to a bright future selling outdoor lighting!