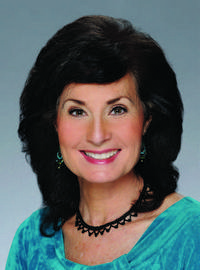 Your Links to Logistics
March 18, 2011
Spring is here and with it comes an exciting time of renewal, rebirth and growth.
With that in mind, I wanted to personally invite you to a seminar Casual Living is hosting along with Furniture/Today with the purpose of helping you rethink, reenergize and grow a very specific and vital portion of your business - your logistics operations.
A few members of our Editorial Advisory Board told me last fall that they would like to learn more about how others are handling logistics.
Let's face it; we've all taken every conceivable cost out of our business and that's helped. But under the current economic climate, companies of every size need to do more, especially as we plan for growth.
Today, more than ever, supply-chain excellence dictates a company's success or failure and logistics is unquestionably the critical link in that chain.
Thankfully, advancements in logistics now make it easier for companies of all sizes to compete on the same playing field whether that field is across the street, across town or across the globe.
Today's logistics can help you transform your supply chain, better serve your customers, source globally and boost your efficiency and profitability along the way.
We've put together a one-day program featuring industry experts who will bring you the latest logistical trends mpacting key areas including ocean freight, in-bound transportation, home delivery, the law and logistics and much more.
The conference is set for June 15th at AmericasMart in Atlanta, one of the easiest and most convenient cities to travel to.
To make this must-attend event as affordable as possible, the registration is only $99 and that includes lunch!
Seating is limited and we've already had a lot of interest, so plan on booking now.
I look forward to seeing you in Atlanta soon!
Sincerely,
Cinde W. Ingram
Editor in Chief
Casual Living
and
Ray Allegrezza
Editor in Chief
Furniture/Today