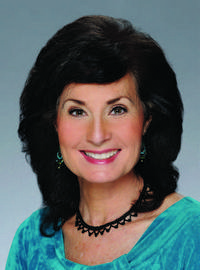 Stepping outside the lines
March 3, 2011
I'm looking forward to this month's HPBExpo, where the outdoor burn area provides tantalizing aromas and tastes of grilled food. Everyone there will be searching for the next great product - the one that consumers think they must have.
A few manufacturers made that search easier for their customers by crossing category lines to provide more complete product offerings for outdoor living. The way they see it, a dealer who sells their grills or spas may also be interested in carrying their firepits, pergolas, outdoor furniture and other products for outdoor areas. They are working to optimize their opportunities.
A sense of anticipation is shared by most of the players in the leisure industry and consumers, especially in the nation's coldest areas. We're tired of the recession and ready to move on to brighter days. Just seeing signs of spring and heading outside into the sunshine is symbolic of that movement.
You may have heard some of the same optimistic reports I have over the past few weeks. For example, the National Retail Federation reported that consumers' holiday spending power spilled into January, making the month the seventh consecutive to post retail sales gains. The unadjusted year-over-year increase was a lucky 7.1%.
"In spite of the economic uncertainties that still exist, consumers are clearly demonstrating their desire to spend on discretionary items once again," NRF president and CEO Matthew Shay said. "The industry is certainly benefiting from the renewed confidence we're seeing in shoppers, although sustained growth in 2011 will largely rely on improvement in key economic indicators like employment and housing."
NRF Chief Economist Jack Kleinhenz said many factors, including stock market gains, tax cuts, income growth and savings, "built up during the recession are contributing to the recent spur in consumer spending."
Some of our staff has been visiting lately with manufacturers, who are more than cautiously optimistic and have warehouses shipping daily and stocked full of product that's ready to ship. They expect a good season ahead, and want to avoid the problems some dealers faced last year with running short of products when consumers arrived ready to spend.
Specialty outdoor furniture retailers who sell grills or hearth products will be learning more at HPBExpo about functions of the new grills, firepits, patio heaters and other products so they can pass that knowledge on to consumers who are hungry for the latest technology available. In the same way, interior designers have been educating themselves about products designed for use outside the walls of the home as more clients say they want to fully develop property they already own.
The manufacturers, retailers and designers who were first to understand the concept of supplying products for all aspects of outdoor living are leading the way as the traditional lines between indoor and outdoor living areas continue to blur. They get the big picture and see the opportunity. Just follow them outside for a clear view.