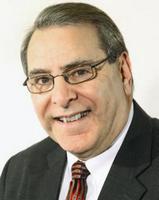 Virtual outdoor living debuts
March 2, 2011
In the old days, it was said you knew you had arrived when someone made a movie of your life.
Fast-forwarding to today's totally interactive world, perhaps the new standard is you know you've arrived when someone makes an interactive video game about your business.
On that assumption, and if you're involved in the casual/outdoor furniture segment, Congratulations, you've arrived!
Electronic Arts, Inc, the award-winning developer and publisher of highly successful video games such as Madden NFL 2011, NBA Jam, Need for Speed, Tiger Woods PGA Tour, Monopoly Millionaire and scores of others, has just launched The Sims 3 Outdoor Living Stuff game. For the uninitiated, The Sims is a strategic life-simulation series of computer games published by Electronic Arts.
Prior to releasing Sims Outdoor Living, the original The Sims was released in February 2000 and went on to become the best-selling computer game worldwide. One iteration, SimCity, is a simulation of the daily activity of one or more virtual persons known as Sims.
With the recently debuted Sims 3 Outdoor Living Stuff, the company says, "Your Sims can get the best in outdoor luxury for their homes. Whether they're decorating the perfect patio, setting the mood with a cool new hot tub, or firing up the state-of-the-art grill, your Sims outdoor decor is getting a boost."
The game allows users to build the perfect alfresco setting complete with stylish furnishings, outdoor electronics and a cozy fire pit. Users are also encouraged to turn up the heat with an all-new countertop grill and a choice of uniquely styled hot tubs. They can also choose from a number of design styles including Garden Terrace, which features elegant wrought-iron furniture.
So here's my thought. This game, which already has thousands of fans, will undoubtedly get lots of them thinking about their virtual outdoor living spaces as well as their actual outdoor areas.
We all know great retail is theater. So, what if you hosted a Sims Outdoor party in your store?
Or how about creating your own Sims Outdoor Living community with a goal of helping them create beautiful outdoor living areas in both the virtual and real world?
Check it out online at http://www.ea.com/games/sims-3-outdoor-stuff
And by the way, if you think other retailers, including online giants such as CSN Stores, aren't all over this category, read these comments from CSN's Outdoor Category Manager Melissa Hammer, "We were up 54% in 2010 and expect to achieve similar growth this year. A few other points of interest include: High-end furniture sales have picked right back up after a lull in 2009.
"We're expanding our presence in the Lawn & Garden category in addition to furniture. We have seen an extended season into fall and also an earlier start in the spring - along with more consistent sales year-round in 2010.
"We have come up with a spring holiday campaign we're launching -- our March De-Icing Pricing campaign -- to help kickoff spring 2011 sales."
Ray Allegrezza, editor in chief of Furniture/Today magazine, can be reached at rallegrezza@furnituretoday.com.