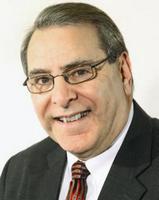 Going for the Green pays off
February 10, 2011
While showing slow but incremental signs of improvement, the challenging economy still has most retailers challenging themselves to find new ways to go for the green.
And since much of what we make and sell is best suited for the green - as in outdoors - it may be a sound idea to take green to the next level - as in new opportunities to make the green, by not only going green but by selling green (aka) eco-friendly furniture.
Recently, sister publication Furniture/Today ran a page-one story about a Top 100 traditional furniture store, City Furniture, which just opened a 94,000-sq.-ft. green superstore. The retailer is boosting efficiency and reducing costs from eco-friendly initiatives that include solar tubes on the roof, LED lights inside and out and energy- and water-saving plumbing and irrigation systems that are expected to use almost 50% less water inside and close to 80% less water outside. Inside, shoppers will see walls paneled with reclaimed wood.
And while green retail makes sense, it also helps merchants to generate more dollars.
In addition to realizing cost savings from these initiatives, a study conducted among 19,000 consumers by IBM found that retailers who have implemented customer-focused initiatives, such as these, develop a larger number of loyal customers than other retailers.
Another trend report conducted by Symphony IRI found that despite the negative impact of the recession, the popularity of eco-friendly products has grown during the past few years.
Surprisingly, the report determined the largest growth in this sector was not made by the most environmentally friendly consumers. The report concluded that may be due to the strong likelihood this group's shopping carts probably already have lots of green goods in them.
That led the report to determine that the group with the most increased spending on green - as much as 15% - is probably made up of those consumers who were previously somewhat less committed to these products.
It appears that a decision to go-and-show green has lots of upsides for retailers of outdoor products as 2011 unfolds.
Multiple studies about the green market, conducted by different firms, come to many of the same conclusions:
• Green can help you develop a more loyal customer base than those of your competition.
• Many consumers indicated that they would be willing to pay a premium for green goods.
• Women, already the key decision makers in the majority of home furnishings purchasing decisions, were found to have a stronger interest in green products than men.
• Green can save you green. Energy-efficient and energy-saving systems can and will save your money in the long run.
• By establishing a green supply chain, retailers will be interfacing with suppliers who are also working as efficiently as possible. As a result, the likelihood for additional cost savings is a reality.
• Green is a great story, and one that consumers can and do feel good about.
My one caveat is this: If you say you are green, mean it and be ready to prove to consumers that you are delivering on that promise.
So, as you look for ways to go for the gold this year, don't rule out the possibility that it may come in various shades of green!
Ray Allegrezza, editor-in-chief of Furniture/Today, can be reached at rallegrezza@furnituretoday.com.