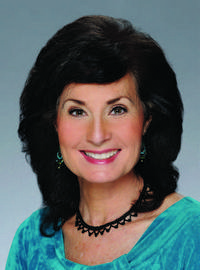 Ready for spring yet?
February 3, 2011
Homeowners who are weary of the wintry weather that pummeled most of the nation this week are the same ones who say they're ready to shake off the recent recession.
Despite the current cold weather and the slow economic recovery, an outdoor grilling/living area continues to be one of the top desires for consumers who want to make sure they include such an area in their new or existing home.
That discussion about outdoor living areas continued as a subject at last month's International Home Builders' Show and you can bet it will be top-of-mind for everyone who attends the Hearth, Patio & Barbecue Expo next month in Salt Lake City.
While snow, ice and power failures caused plenty of problems across the nation for the past month or more, within the next month homeowners will be envisioning more enjoyable outdoor activities ahead. The promise of spring awaits.