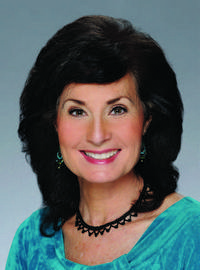 Expanding the comfort of home
January 3, 2011
Record-breaking cold temperatures were gripping the nation as 2010 came to an end. Two feet of snow covered the Northeast and Midwest, collapsing the Vikings' Metrodome in Minneapolis, while citrus growers in Florida worried about frozen fruit. At the same time, record-breaking heat baked the Southwest.
Economic uncertainties faced around the world for the past two years appeared to be settling rather than heading toward the dreaded double-dip recession some had feared. Consumer confidence rose in November to its highest point in five years and holiday sales were expected to ring in at 2.3% higher than the prior year.
As we start 2011, industry leaders expressed cautious optimism about the casual industry and the season ahead. While weather is a factor we can't control, innovative products are available to make the most of the opportunities consumers have to relax and rejuvenate.
Among industry veterans with positive outlooks for this year is Rory Rehmert, the new chairman of the International Casual Furniture Association and VP of sales and marketing for Pride Family Brands. He noted the specialty store consumer pays close attention to reports on investments, whether in a 401K or the stock market, in addition to the overall economic climate and the weather. "When the stock market is doing well, business is coming in," Rehmert said. "Looking into the future, as long as we keep doing what we're doing and adding products that are right for the market, we don't anticipate anything less than 10% gains going forward."
That view was shared by other casual furniture manufacturers, some of whom were even more bullish about what's ahead. Casual Living will continue to focus on industry news and trends but we begin a three-part Grill Myth-Busters series and a monthly Retail Milestones feature, starting in this issue with American Sale's 50th anniversary.
Performance fabric supplier Sunbrella also is marking its 50th year as a game-changer in each of the markets it touches. While it explains how Sunbrella was developed to meet its customers' needs, parent company Glen Raven presses ahead toward more fabric solutions. "The expense and difficulty of traveling are making outdoor settings just that much more livable and fun," Glen Raven Vice President and Assistant General Manager David Swers told me.
The folks at Shuford Mills also expressed optimism about its Outdura fabrics division being acquired by global performance textile company Sattler AG. Although Sattler is based in Austria, the 125-year-old company recognizes opportunity in expanding Outdura's operations in Hudson, N.C. It's changing from one family owner to another, Outdura CEO C.P. Davis said, but will stay at home.
As everyone in the casual industry knows, the comfort of home includes outdoor living areas now as well as the rooms between the walls.