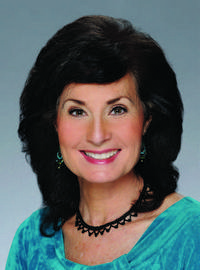 Going gray and green
November 9, 2010
Casual furniture retailers haven't held back on placing early buy orders over the past four months. Like the improved stock market, these healthy order numbers are a positive economic indicator for the season ahead.
Both retailers and manufacturers expect that having the orders in early will prevent some of the problems faced this season with shipping delays and inventory shortages. Those early orders also will help keep factories running during the coldest part of the year ahead so stores will be stocked when the weather warms up next spring.
While the difference between early buy orders placed this year and last contrasts as strongly as black and white, fabric manufacturers are leaning toward gray and neutral palettes. Color analysts say consumers' desire for neutrals reflects continued uncertainty as the economy slowly cranks up to climb out of the red and into the black.
Although economic analysts now say the recession officially ended in 2009, why is it so hard for most Americans to believe? Even the 90% of people who are employed feel a sense of uncertainty about keeping their jobs, health care and overall stability.
Stability and sustainability not only relate to the global economy but the environment. Manufacturers in all segments of the casual marketplace are responding to consumers' growing eco-friendly awareness. The green trend is branching out in a variety of ways.
Organic, natural materials are replacing glossy alternatives preferred before the economic downturn. Reclaimed hardwoods and recycled materials identified with longevity, heritage and tradition are finding their way into modern homes. Today's eclectic, casual lifestyle is being translated through individual expressions of comfortable surroundings.
Given the individual homeowner's specific setting, those surroundings often include the comforts of shade, fire or water features.
Shade manufacturer Treasure Garden also made large investments to expand outdoor shade options with commercial grade umbrellas and retractable awnings. CEO Oliver Ma told me his company spent more than $1 million to build a true testing lab for exposure to elements like wind, sun and salt. He recently agreed to serve as chairman of the Energy Saving Sun Shade Association, which is working to reduce China's energy use by 20% every year. While Ma said he knows this effort is important for China's future, he added, "I think it's good for the whole world."
Saving energy and using resources more wisely are good goals for each of us.