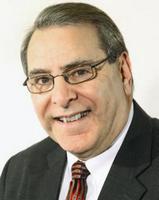 Student challenge spreads design
November 9, 2010
Hats off to the folks at Groovystuff. In case you're not familiar with them, the company designs and imports products that are primarily made of reclaimed materials such as teak. They also have some products that are targeted to retailers who sell outdoor furniture, but that's not why I am writing about them in this column.
The reason I want to acknowledge them is for a recent initiative they've taken with Appalachian State University.
Recently, Groovystuff entered into a licensing agreement to develop a line of furniture for the Dick Idol brand. Idol is one of the country's best-known outdoorsman and wildlife artists and his work, which includes sculptures and paintings, often celebrates wildlife and outdoor, rustic themes.
With that in mind, Groovystuff challenged students in Appalachian State's furniture design program to develop new items for that line that reflect and embrace the essence of Dick Idol's design direction.
Twenty-three students in ASU's Industrial Design and Furniture Design programs led by Professor Richard Prisco participated in the competition, which required them to work with reclaimed teak and other materials used by Groovystuff.
A few weeks prior to High Point Market, the students brought their prototype designs and CAD drawings for a preliminary judging event that was held in the Suites at Market Square in High Point.
I had the pleasure of being one of the judges, along with Tracy Bulla of Home Accents Today, Jackie Hirschhaut of the American Home Furnishings Alliance, Steve Hodges of Steve Hodges Associates, Tracy Kalamn of TR Designs, Gray Penell of Jamestown, N.C.-based Furnitureland South and Chris Bruning of Groovystuff.
After listening to the presentations of each of the students and evaluating all of the submissions, we selected the top three finalists and selected three other entries for honorable mentions.
However, to cull as much input as possible, Groovystuff invited visitors to vote for their favorite entry and posted renderings of all of the submissions on its Facebook page. You can check them out here http://www.facebook.com/home.php?#!/groovystuff?v=app_95936962634
"We need to embrace these talented young students and encourage them to seek a career in the home furnishings industry," Bruning said. "If we are going to appeal to Gen X and Gen Y consumers, we need designers with a fresh, young perspective."
Winners of the contest will receive cash prizes and a royalty for designs that go into production.
What a win-win. Aspiring young designers are invited into the business, Groovystuff gets a first-look at fresh new designs and the market - and consumers - are likely to be presented with striking new products. Officials from other markets and design schools expressed interest in setting up similar programs across the nation, Bruning said.
By taking the initiative to think outside the box, Groovystuff will soon be bringing exciting new looks to its customers.
Would a variation on this theme work for you? It just might!