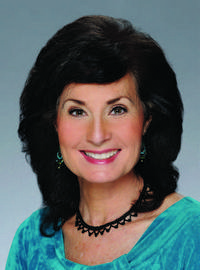 Market mania
October 8, 2010
Heading into the High Point Market along with thousands of indoor furniture players from around the world, my mind is still full of the excitement experienced at the Casual Market.
A new exhibitor described that four-day show as one of the most vibrant he had seen lately. One sales manager I talked with in Chicago had wondered aloud if all the hype would actually translate into orders and a healthy season ahead or if it was just market euphoria.
"We saw good people who have recalibrated their business to the new business reality," Cast Classics' Al Arad said.
The presidents/CEOs of several companies told me dealers wrote more orders in their showroom this year than ever. Many said their early buy orders already were higher than last year, which admittedly was when the early buy process all but stopped.
Because plenty of retailers got caught short of product this year and their inventory was low, they arrived ready to place orders for the season ahead. A few manufacturers reported a record number of orders had been placed even
before the Casual Market started.
"Everybody underbought last year because they were afraid and understandably so," Hanamint President Russ Sorenson said. "Everybody's still gun-shy. They're still going to be cautious and not overload. They're going to step it
up and be better prepared, and we are, too."
The decision to open a new showroom for Alu-mont paid off because it validated that company in buyers' minds, Sorenson said. An updated powder-coat line is being installed in the Alu-mont factory now to support increased demand.
Other manufacturers with relatively new permanent showrooms, such as Ratana Home and Floral or NorthCape International, also said their investment has paid off
because it boosted their company's validity in customers' minds. As a matter of fact, South Sea Rattan has expanded its High Point showroom again.
More casual furniture companies are exhibiting in both Chicago and High Point. They are hoping to capitalize on the trend of traditional indoor furniture stores devoting floor space to the casual and outdoor category.
Maybe it's just a demonstration of "the complete blurring of the lines" between furnishings appropriate for indoor and outdoor use that designer Roger Thomas described during his keynote address in Chicago. The best room
in the house has three walls and no roof, said Thomas, whose colorful designs will appear again this month at the Veneman Collections showroom in High Point.
Let's hope the High Point Market will experience the same strength this month as the Casual Market did a couple of weeks ago.