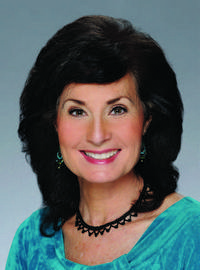 Step out, it's Showtime
September 17, 2010
Dining out in restaurants may be less frequent than in years past, but people are planning on more outdoor dining and entertaining at home.
That trend was confirmed by the latest Casual Living and HGTV Survey results, which are detailed in our September issue. More than 9,000 consumers shared their buying plans for outdoor furnishings. They spoke out about how they research products before they buy, what they want and what product features make them want to pay more.
The majority of consumers who responded to our survey, about 80%, were ages 35 to 64. The majority also reported their annual income ranged from $30,000 to $100,000. So these consumers are able to act on their plans to purchase.
About 30% of them said they plan to buy an outdoor dining set this year while another third of them said they will buy outdoor dining furniture next year.
The numbers of consumers who said they want to buy conversation groups this year and next were even higher.
Tradeshows certainly see the opportunity of the outdoor furnishings segment.
For example, the Las Vegas Market's Alfresco Spaces area showcased high-end casual furniture displays poolside last month. The Dallas Market Center announced it will relocate and expand its Outdoor Living shared showroom in
time for its January market. And a larger number of casual furniture makers will show at next month's High Point Market.
All of this promises brighter days ahead for those of us who survived the recent recession. We're still looking for stability in employment, growth in the stock market and housing, but most agree the nation's economy is mending.
Leading casual furniture retailers and manufacturers shared their views of what is happening now in the industry. One thing we've learned is how to do
more with less.
While that works in some cases, it also has contributed to supply chain problems. Last year's credit crunch combined with retailers' decisions to forgo early buy commitments. Retailers, who had counted on their vendors to have the right products available for quick delivery when consumers came back ready to buy, likely missed out on business.
As buyers now travel to Chicago for the International Casual Furniture & Accessories Market, it's time to make the decisions needed to differentiate your stores from your competitors down the street, in a catalog or online.
To borrow the words of Oprah Winfrey, one of Chicago's most famous residents, "We can't become what we need to be by remaining what we are."
See you in Chicago!