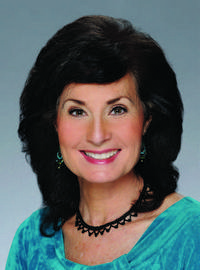 Some like it hot
September 8, 2010
Those of you who think the hot days of summer are over may be in for a surprise.
While the Labor Day holiday is behind us, clearance sales could be delayed a little longer because more heat is expected across the nation this month and through October.
In fact, Weather Trends' forecast calls for 90% of the nation to be warmer and 80% drier than last October. Florida will be the exception to that because more tropical storms are expected to affect the Sunshine State.
If you're a regular visitor here at Casual Living's website, you may have already opened the WeatherTrends360 site, which launched last week. The free website has year-ahead forecasts for every part of the nation and around the world.
If you're planning an event or you just want to know what the weather holds in store, join the first few thousand to visit http://www.weathertrends360.com. You'll be glad you took the time to check out this new service that allows anyone to anticipate the weather for wherever you are or wherever you're headed.
Remember the old adage: Everybody complains about the weather but nobody can do anything about it? Now there's something anyone with computer access can do about planning for the weather.
Weather Trends has a Facebook fan page, too. You can find it at http://www.facebook.com/weathertrends360#. If you need more information, take a look at the promo video at
http://www.facebook.com/weathertrends360#!/video/video.php?v=606376414978.
I hope the weather in your area allows you to enjoy more leisure and casual sales as well as a little relaxation time outside.