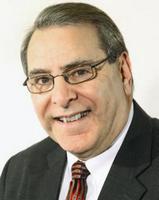 Shoppers' frugal habits reflect the New Normal
September 8, 2010
Welcome to the New Normal. Whether you are ready or not - and whether you like it or not - today's shopper simply is not the customer you knew yesterday.
But don't take my word for it. There are a host of studies, including a major study Furniture/Today conducted with HGTV, that have reached the conclusion that the Great Recession has helped alter consumer buying patterns and practices.
In the case of the Furniture/Today/HGTV study, which garnered input from more than 8,550 U.S. consumers, the results point to a number of modified shopping standards that we've dubbed the "New Normal."
For example, when we asked the group of the economy has affected overall household spending, 92% said it had. And when we asked them to tell us how, 86% said they are making fewer major purchases such as furniture. The vast majority (84%) said they are spending less on entertainment, while 82% said they are spending less on vacations. Another 81% said they are dining out less often.
Clearly, consumers are worried and until their confidence returns, they are being tight-fisted with whatever disposable income they may have.
The study also found that before they spend their disposable income they are:
*Researching online prior to buying,
*Clipping coupons to save money,
*Taking on more do-it-yourself projects,
*Shopping multiple stores before buying an item and
*Shopping second-hand stores.
Just as telling, some 43% of the group said they would keep these new-found habits even when the economy improves.
By now, you may be wondering if there is light at the end of the tunnel.
There is, and it has a name: Pent-up Demand.
Make no mistake. The recession has taken a big bite out of consumer spending. But even so, it has not been able to diminish the consumer's desire for new home furnishings.
When the group was asked if they desire new home furnishings, the majority - close to 60% - said they did.
Here's more good news. When we asked the group of consumers who said they plan to buy furniture in the next 12 months to identify the most popular room in their homes, the outdoor area showed up as the third most popular room, right on the heels of the master bedroom and the No. 1 choice, the family room/den.
And when we asked them to identify the most important shopping characteristics, while best price was understandably on the top of their list, it was followed closely by things including value, quality, durability, trusted brand and trusted retailer.
The final bit of good news is this: If you've paid attention to both your business and your customers, you are already an old hand in the land of the new normal.
Ray Allegrezza, editor-in-chief of Furniture/Today, can be reached at rallegrezza@furnituretoday.com.