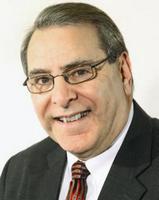 Calling for wisdom and courage to accept or change
August 6, 2010
Most of us are probably familiar with what's known as the Serenity Prayer.
That's the one that asks for, "the serenity to accept the things I cannot change;
courage to change the things I can, and wisdom to know the difference. "
Although that prayer has been around for a long time, it seems incredibly appropriate today, especially when one considers the volatile and challenging business climate we are operating in.
For openers, let's take a look at some of the things that since we can't change, we need to accept: Across the pond, where lots of our lines come from, Asia is struggling with a number of obstacles including significant shortages of labor, raw materials and other basic resources including electricity to keep the plants operational.
Compounding those problems is the fact that many of the shipping lines are looking to restore their margins by a dual strategy of floating less boats and charging significantly higher rates for the ones that are currently in operation.
And let's not forget that as Asian factories have had to pay workers higher wages, benefits and overtime, that has also added cost to the product.
Yes, we better pray for the serenity to accept those things. But let me be clear. The problems are not limited to one side of the pond; we have our own issues here as well.
Retail is still spotty; unemployment continues to be worrisome; the housing market is still anemic and consumer confidence has been headed south lately.
Next up - the courage to change the things that you do have control over.
If you are a retailer, you still have the power to choose which items will sell best in your market.
You also still have control over how you merchandise your store, your store's point of view, how you market and promote your business and more.
And if you played your card right - and had the counter-intuitive courage to stock your shelves when the business was slow, you still have control over your in-stock inventory position.
Suppliers and wholesalers have similar opportunities. And while it's no secret that it is costing you more to float your containers here, it's also no secret that you can't sell from an empty cart.
Here's hoping you have the necessary wisdom and the courage to grow your business during the remainder of this year.