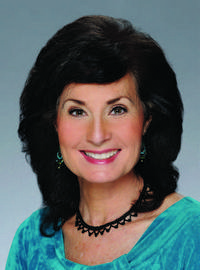 Smaller homes fit casual niche
July 8, 2010
The "incredible shrinking home," with average square footage of American homes at the lowest level since 2004, can be interpreted as a positive for the casual industry.
The Census Bureau recently reported the average size of single-family homes in the fourth quarter of 2009 was 2,327 square feet, compared with the 2,561-sq.-ft. average at the beginning of 2009.
A new National Association of Home Builders survey found homeowners interested in downsizing from a larger home or building a right-size home to suit their current situations were also interested in enhanced exterior accents and design details. The NAHB survey showed 91% of respondents want their homes to be energy efficient. Homebuyers also want dynamic colors and creature comforts, including 65% who desire a front porch. Count that as another positive for casual furnishings.

The trend toward smaller, more practical homes reflects our aging baby boomer demographics, I'm sure. Another positive factor is the ongoing trend of consumers wanting to entertain outdoors and use their outdoor living spaces.
Despite the economic uncertainties Americans have dealt with over the past two years and the resulting movement toward frugal consumer spending, there are reasons why the casual industry should push forward and not shrink back in fear.
As I reviewed the sampling of products to be introduced this month at the ICFA Preview Show in Chicago or at the International Home Furnishings & Gift Market in Atlanta, I was struck by the range of seasonality. Buyers from some parts of the nation will finish selecting holiday décor as well as garden décor products in Atlanta while other buyers will concentrate on outdoor furnishings for the 2011 season. Many of those choices have already been made by retailers in the Sunbelt because their casual season starts so early in the fall.
There's a sense of urgency afoot among buyers and sellers. Consumers may be more frugal; they may be expecting deals or discounts, but they will buy what they want when they are ready. And if you don't sell it, you can bet they will find it somewhere else. Here's hoping you will be shopping with the same sense of urgency and purpose.
Whether it's hot as the Fourth of July or cold and snowy, no one wants to miss the season.