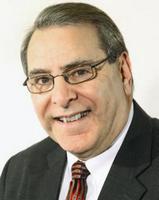 Show what you know
July 8, 2010
Just as Spring can't help but to follow Winter, the consumer press can't help but fill their daily newspapers and online editions each Spring with stories touting what's new and exciting this year in outdoor furniture.
While I think this tradition is great, and can be a real shot in the arm for the business, my impression is that sometimes these well-meaning stories can be a bit off the mark.
Let's face it. General assignment reporters, even good ones, are not necessarily the experts about your business. You are.
So here's a thought. As the local expert, why not take the initiative and reach out to the lifestyle editors at your daily papers and share you expertise with them?
Here's what's likely to happen if you do. For openers, you will make a friend at the paper. Chances are also very good that you will be quoted in the story, which will establish you as an expert to that paper's subscribers.
In addition to helping the writer get a handle on the season's hottest looks, make sure to send him some decent photography taken at your store that helps underscore the trends you've spotted.
I bet you will get a major return on your investment, which in this case, will involve a bit of your time.
And while I'm thinking about it, here's another relatively inexpensive idea to make your store the go-to place.
Since the products you sell celebrate outdoor living, why not host a barbecue at your store? Sure, you'll have to spring for hot dogs, burgers and such, but you will literally be able to set the stage by showing your new offerings in a true to life setting while once again, sharing your expertise with your customers.
You might also want to turn your showroom into a classroom by offering mini-seminars on any number of category-related topics.
As a consumer, I've been lured into Home Depot more than once in order to learn about a DIY project I was considering.
Your equivalent might be a session on how to take care of and maintain outdoor furniture, or an update on the latest fabrics, metals and so on.
Either way, you are the expert. Take some time selling your expertise and you might be surprised on how that impacts your sales.
As always, I am anxious to hear from you!
Ray Allegrezza, editor in chief of Furniture/Today and editorial director of Casual Living, can be reached at rallegrezza@furnituretoday.com or via phone at (336) 605-1112.