Latest business news, analysis, casual industry promotions & new hires
Business news covering casual furniture retailers and manufacturers including tradeshows, imports and furniture research.
"The category is exploding," said Agio's VP Doug Peppler. The company now has 26 SKUs in its line. From their humble beginnings, fire pits have literally become the center of attention with shapes, finishes and sizes for all occasions. A late summer staple, the fire pit is especially popular now in chat tables, a variety of bar heights and styles that convert with a cover to a coffee table option. More

Homeowners are Spending more To transform their outdoor spaces into another room of the house, expanding the overall foot print of the home. More

Three Coins partners with Turner's Fine Furniture

Outdoor furniture manufacturer Three Coins Cast is now retailing its Windsor collection exclusively through Turner's Fine Furniture Stores in Georgia. More

After enjoying double-digit sales increases this year, many industry leaders were optimistic in making their predictions for 2014.The economy and housing industry have been moving in the right direction for the past few months. We have seen mortgage rates stay relatively low, stimulating demand for housing at the same time the cluttered foreclosure picture was clearing. At the same time, the median home price has shown double-digit, year-over-year increases. Household balance sheets are improving. Overall, the unemployment rate has continued to improve in a slow and sustainable way. Furniture analyst Jerry Epperson, a founder and managing director of Mann ... More

I hope 2013 was a year of learning, experimenting, growing and profitability. As I reflect on this past year, 2013 was a year filled with lessons. Here's a few of my takeaways, for what they are worth:No one is impervious to failure. Years ago, if you or anyone else would have told me that Furniture Brands International would end in a Chapter 11 filing, I would have listened politely, and then dismissed that notion as preposterous.Despite having a stable of what many would argue were some of the most revered brands in the business, FBI ultimately stumbled ... More

Internet sales tax stalls in House

A bill that would require online retailers to start collecting sales tax has been slowed in the House of Representatives, but those in favor of its passage remain hopeful for its passage in 2014. More

Oriental Weavers releases Radiant Orchid rug

DALTON, Ga. - Following Pantone's selection of Radiant Orchid 18-3224 as its 2014 Color of the Year, indoor and outdoor rug manufacturer Oriental Weavers announced it has rugs available in the on-trend shade ready to ship. More

Pantone unveils Color of the Year for 2014

CARLSTADT, N.J. - Pantone today announced PANTONE 18-3224 Radiant Orchid as its Color of the Year for 2014. More

Cyber Monday 2013 becomes history's biggest online shopping day

U.S. shoppers made Cyber Monday the biggest online shopping day in history with a 20.6% increase in online sales, according to the latest cloud-based analytics findings from IBM. More

Brentano releases 2014 color forecast

WHEELING, Ill. - Six colors have captured the attention of the Brentano Design Studio for 2014, according to the textile company's latest color forecast. More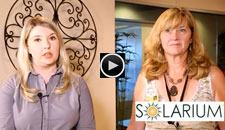 At the Las Vegas Market, President Terri Lee Rogers discusses sustainability and eco-friendly production, and the important quality O.W. Lee provides it's retailers. See the video! Sponsored by Richloom.
ABC Kids Expo

September 7, 2015 - September 10, 2015

Las Vegas Convention Center

Las Vegas, NV, US

China (Shanghai) International Furniture Expo

September 9, 2015 - September 12, 2015

Shanghai New International Expo Centre

Shanghai, CN

High Point Premarket

September 10, 2015 - September 11, 2015

Downtown High Point

High Point, NC, US
More