Weather forecasts - Temperature, Precipitation - Outdoor furniture sales
Monthly forecast of temperature & precipitation trends affecting outdoor furniture sales.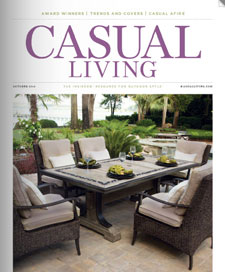 The October digital edition of Casual Living is now available, making relevant and useful market information available to anyone in the outdoor furnishings industry whenever and wherever on-the-go readers are. Read it now!