Eco-friendly home furnishings
Product information on eco-friendly home furnishings, green design, environmental regulations, recycling techniques and sustainable forest resources.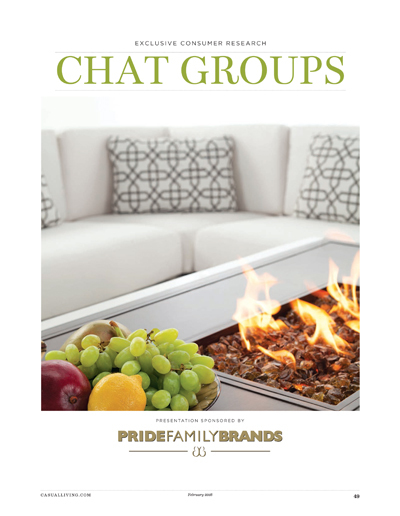 Total retail sales for chat groups reached an estimated $1.09 billion in 2015, according to the 2015 Casual Living Universe Study. That's a 6.4% increase over 2014's sales of $1.02 billion. Read the full report.
HD Expo

May 4, 2016 - May 6, 2016

Mandalay Bay Convention Center

Las Vegas, Nevada, US

National Hardware Show

May 4, 2016 - May 6, 2016

Las Vegas Convention Center

Las Vegas, Nevada, US

Canadian Furniture Show/Salon canadien du meuble

May 28, 2016 - May 30, 2016

International Center

Mississauga, ON, US
More